javas lehn: I know you grew up in the Santa Monica, Venice Beach area. What are your personal thoughts on the history of that area?
susea mcgearhart: I went to Venice High School. My parents always said that we would never make it there, because it had sort of a bad reputation. But I actually think it was a wonderful thing that we went there, because it was a melting pot and we had such a variety of friends. If I hadn't gone there, I don't know if I would have ended up surfing. But it's what happened. I got interested in surfing because of the movie Gidget. I just wanted to be Gidget and learn how to surf. My parents had inherited a lot down in Manhattan Beach and they built an A-frame with my aunt and uncle, so we could go there in the summer. The first time I tried surfing, I was pushing a friend's surfboard out in front of me when a wave broke in front of the surfboard. It was perpendicular to me and it bashed me in the chest. That was my first year of surfing–just that one day. I know. It was so lame. But I kept wanting to be a surfer, so my dad finally said that if I saved half the money, he'd pay for the other half of my surfboard. My first surfboard was a Con board.
jl: So were you traveling a lot back from Santa Monica to Venice, or did you surf both places?
sm: I surfed both places, but mainly Santa Monica–like Bay Street and Station 6. We kind of owned it. As I learned to surf, I hung out with the surfers, all these guys who were mainly from Venice High School. We all hung out together and owned Bay Street, so when any Valley guys would come, my friends would try to kick out on their heads and stuff. They were pretty ruthless.
jl: It was extremely territorial back then. It obviously still is now, but it was worse back then, right?
sm: Oh, it was. They would do things to cars. I was pretty innocent and one of the only girls who would actually surf, but they would get in comb fights where they would take hair combs, break off the prongs, and then fight with each other. They would do challenges on close-out days when it was 8', 10', or maybe a little bigger at Santa Monica Beach. They would challenge each other to go out there. They were absolutely nuts.
jl: How did you get into taking pictures of that area? Was it something that happened naturally?
sm: I was majoring in art and photography at college.
jl: Cool.
sm: When there was a big swell, everyone would just gravitate to Pop Pier. And so I was just there shooting whenever I could.
jl: Did you start surfing at the beginning of when the Zephyr and Dogtown boys started percolating, or was it before that time?
sm: I actually started shooting pre-Dogtown.
jl: I was reading into the whole history about Pacific Ocean Park. It's so crazy, because it was essentially this massive theme park that went bankrupt.
sm: It's really sad. That was the first place where I ever went on a roller coaster. You had to be a certain height to go on them or they thought you'd fall out, and I remember my mom taking me and my brothers. I wanted to go on this roller coaster, but I was afraid. There was a kid there who would go on it a lot and he said that he would go on it with my brother and I. He sat in the middle of us, and I remember putting my head down on my arm, because I was afraid to look and it went chug, chug, chug, chug to the top of the hill and came flying down. Then as it came up and down, my head crashed right onto my arm. It must have really hurt, because I still remember it. But it was really fun there. They had the bumper cars and the crazy mirrors.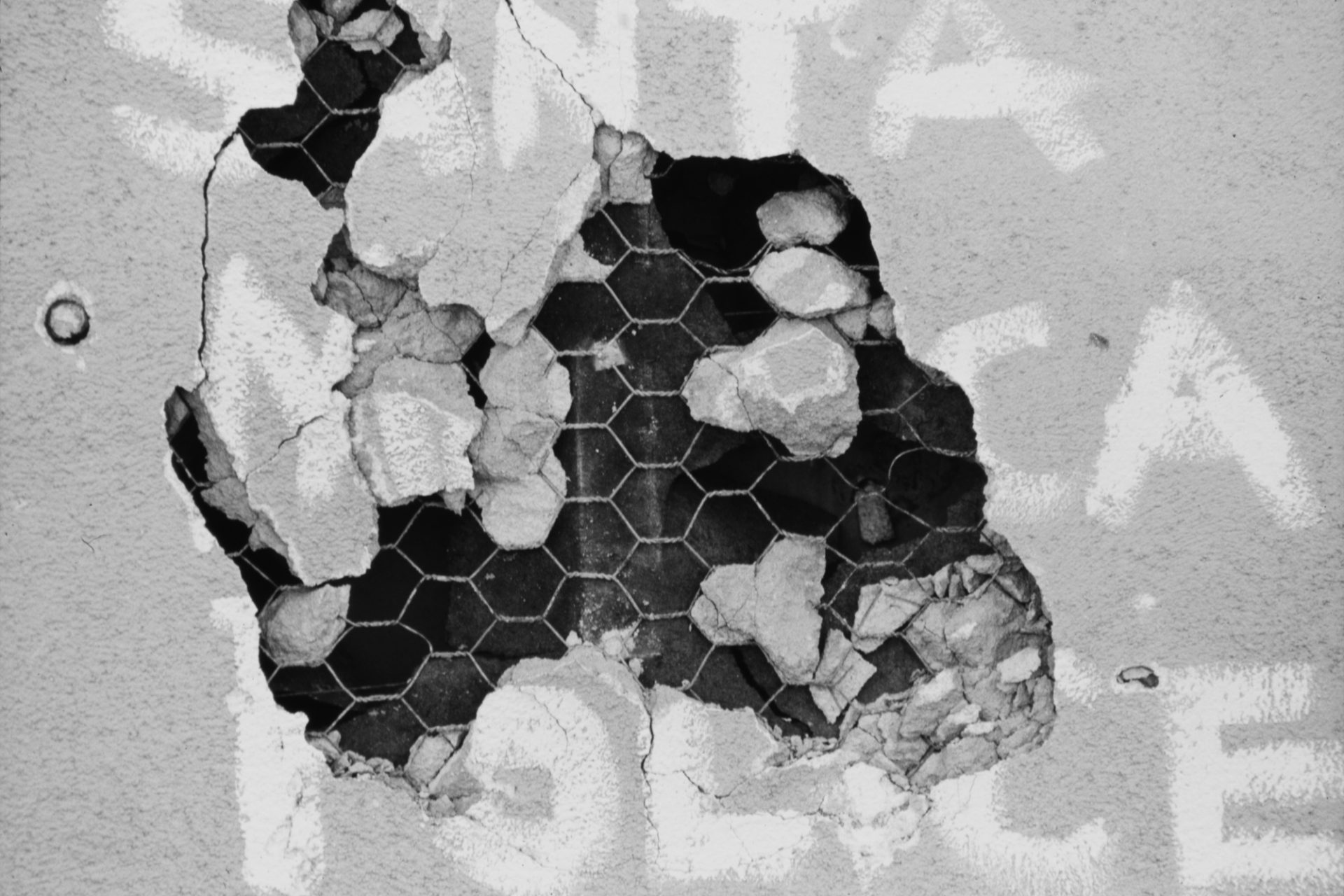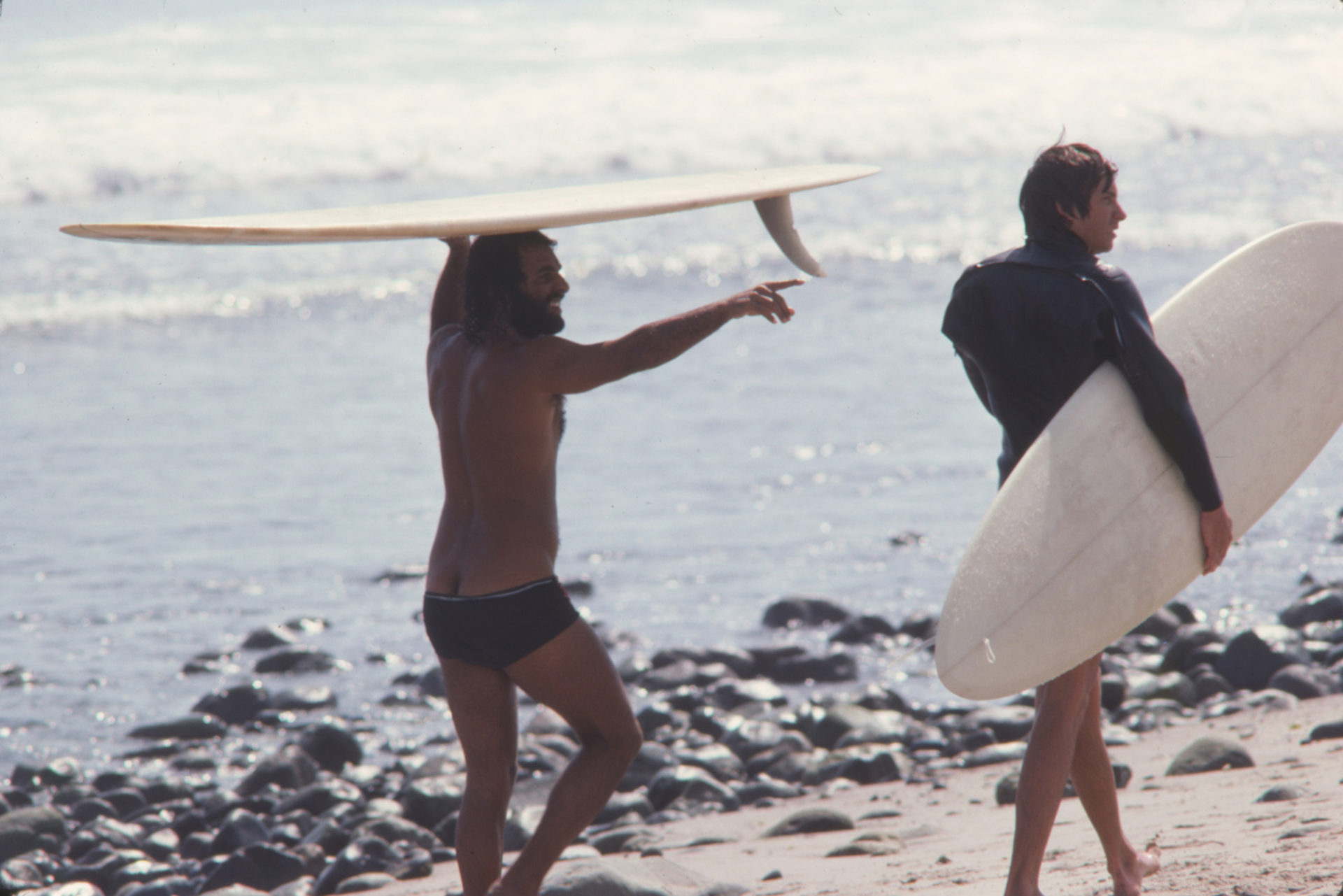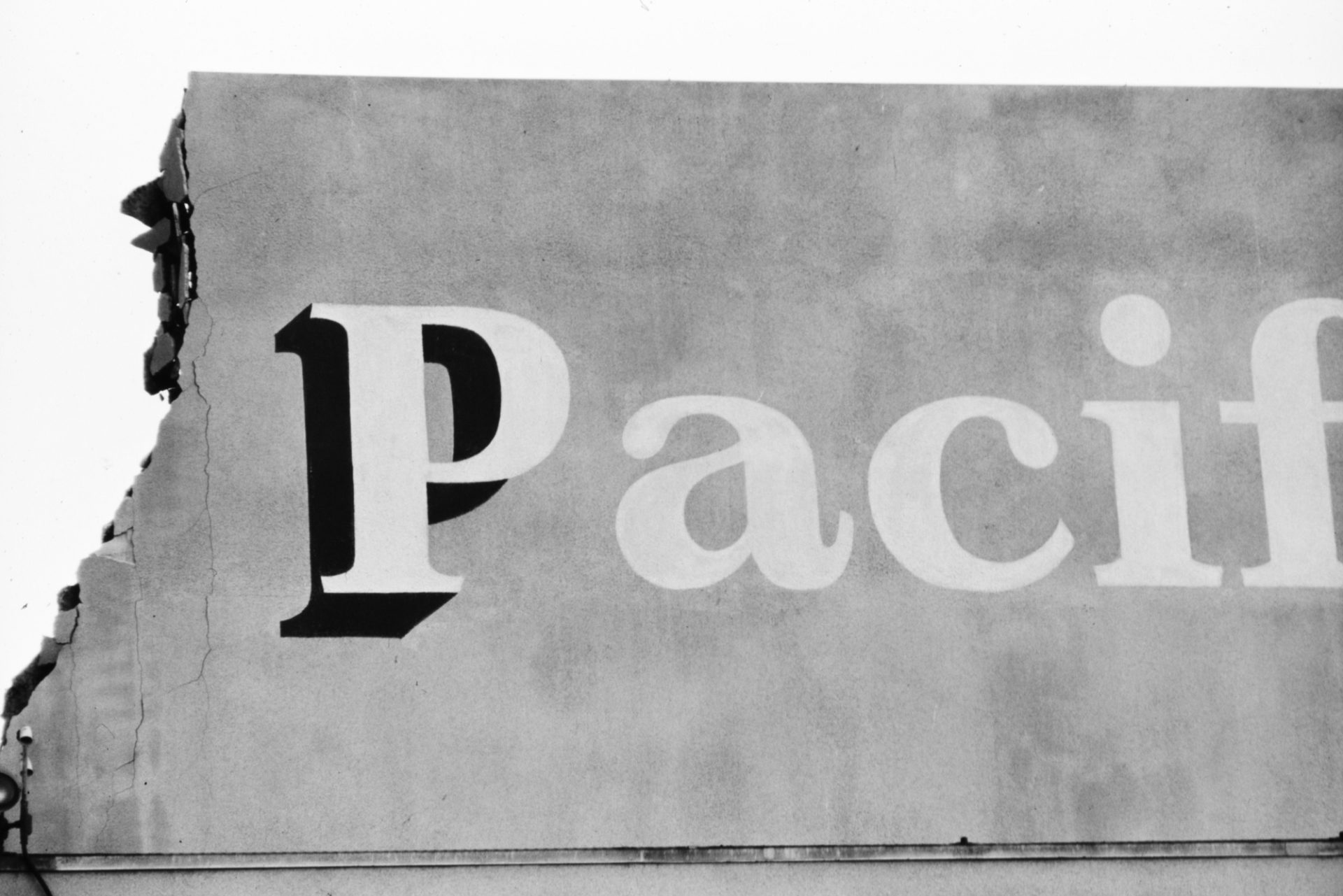 jl: So right after it went bankrupt, it turned into a decrepit pier where surfers would hang out?
sm: It wasn't really a surfer's hangout unless there was a swell and the cove, the south side of the pier was breaking. Otherwise, they were just chasing the surf, going up and down the coast wherever there were waves. But there were a lot of bums and winos that hung out there.
jl: What was the scene like back then?
sm: There were areas where my parents didn't want me to go. There was Muscle Beach down in Venice, and there really was a lot of muscle, weightlifter guys like Arnold Schwarzenegger hung out over there. And then they had another part where the kids and families would go. And then there was the place where my great-aunt owned property on the boardwalk. We would go there to see her before we'd head to the beach house in Manhattan. We would go as a family over to the north side of Santa Monica Pier, you know, it had the big Ferris wheel and it had a merry-go-round. We didn't so much go to the beach in Venice, because there were a lot if winos and bums there.
jl: It was pretty sketchy back then.
sm: Yeah, and also Ocean Park, Oakwood Park, and Santa Monica. You could not go to Oakwood Park if you were white. It was really dangerous. If any of the black football players were having a party or whatever, they would go to the outskirts and escort any of the white football players who were non-neighborhoods guys into the party and escort them out. But you just wouldn't go there at all basically. It was kind of like that. Down at the beach area, we had our territory, and there would be a problem for anybody who didn't belong. Of course, the guys couldn't care less if a bunch of girls were sunbathing and laying around. They were welcome. They would do stupid things, like if they had their bikini tops untied, they would throw water on them so they would jump up or something. But if the Valley guys–or someone we didn't know–wanted to get near us, they would chase them away, throw things at them, harass them. They would slash tires. They were horrible. They were just radical.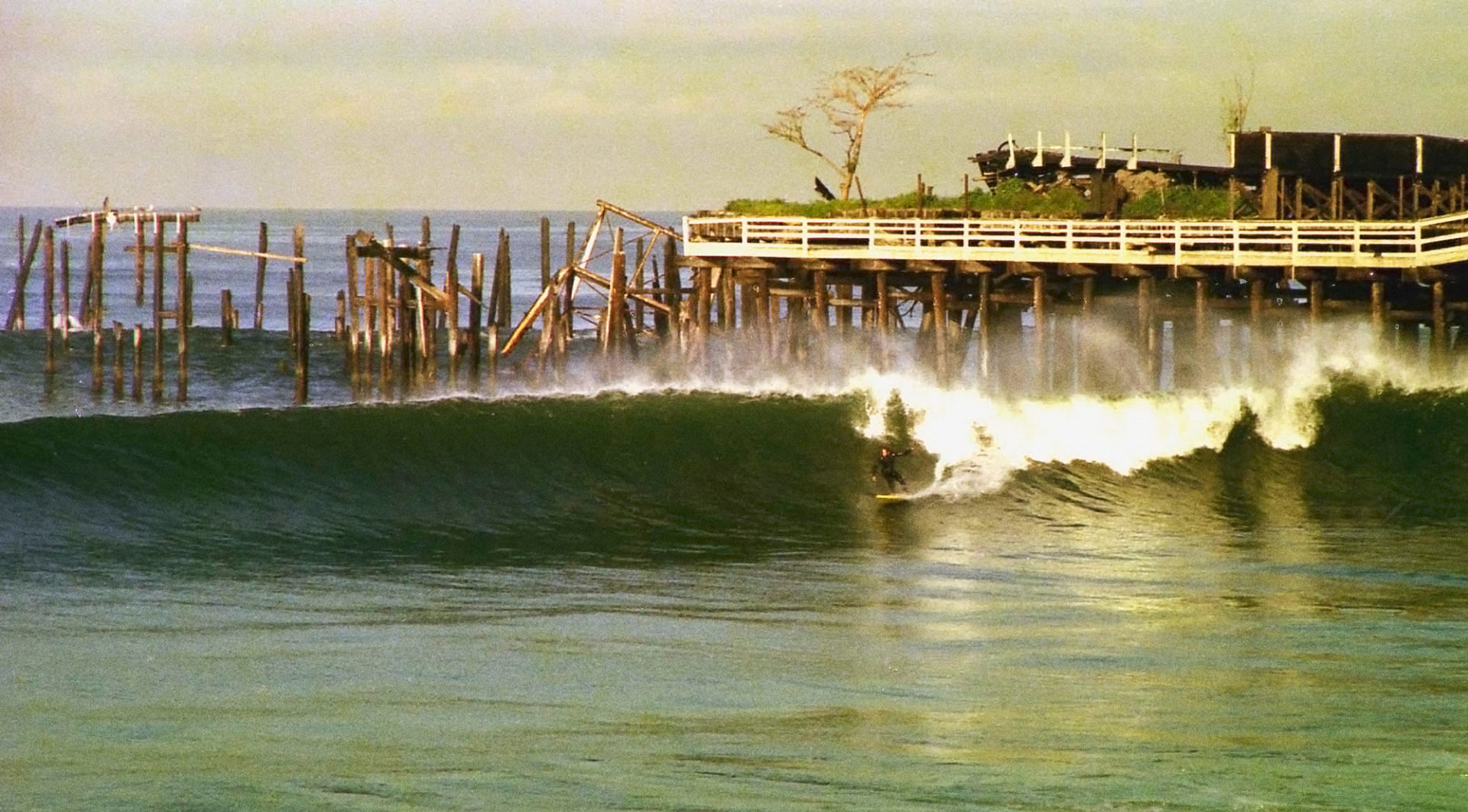 I remember shooting at an empty pool in Brentwood—and Brentwood was a really wealthy area—and these kids, the Dogtown team, were asking me, "You're not going to tell anyone where our pool is are you?" That was really fun. They would find pools, or talk parents into emptying their pools, and they would go there and skate.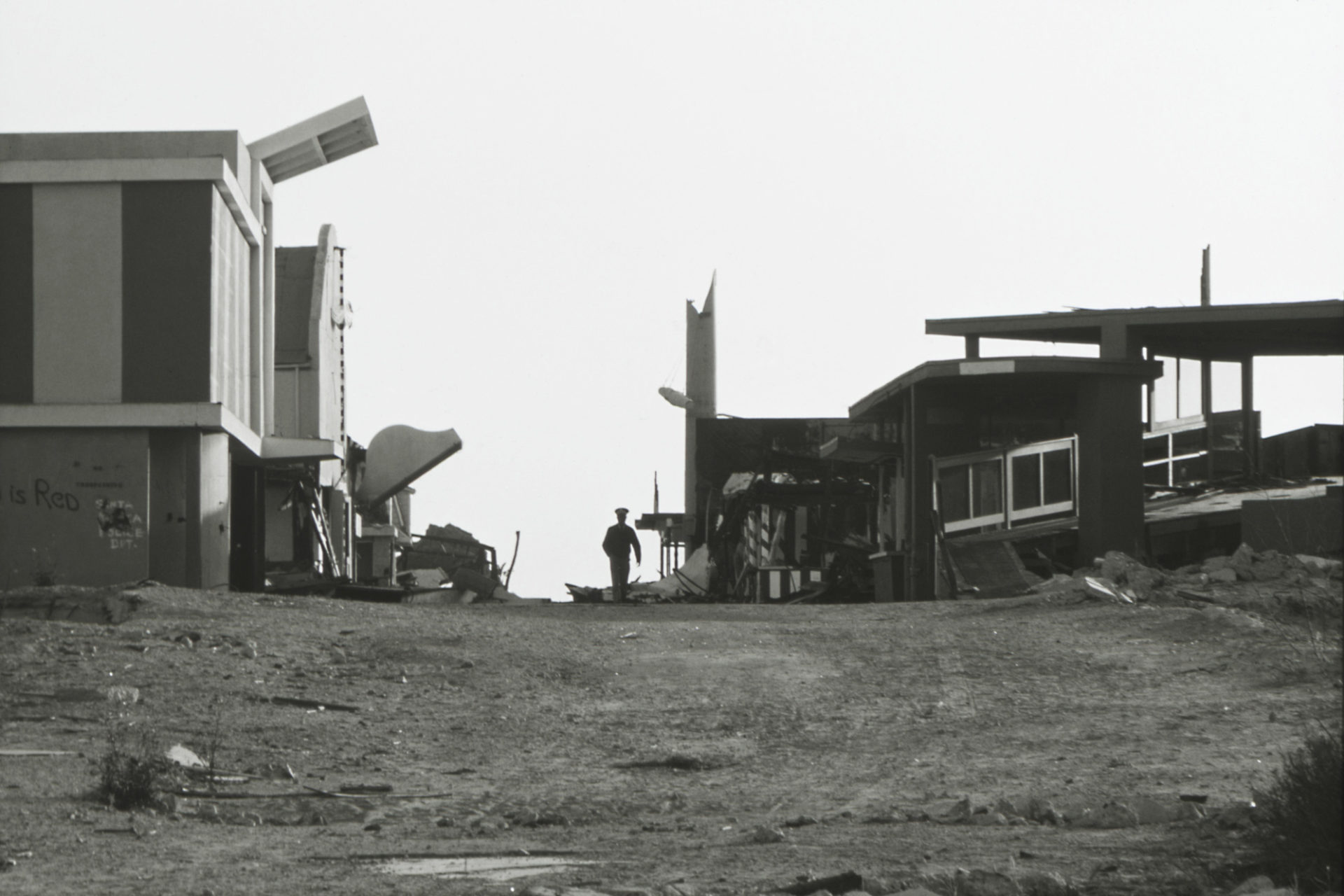 jl: What was the craziest thing you saw with the surf scene, having been immersed in that surf community? What was some of the insane stuff that went down?
sm: There's one that was kind of gross. The fast-food places at the time had these big squirt bottles with ketchup and mustard and stuff, you know, for hamburgers?
jl: Yeah.
sm: They'd loogie in them and put them back on the shelf. It was disgusting.
jl: I saw the package you sent me. It was an ad you did with Tony Alva and someone else.
sm: Yeah, it was with Jay Adams and Tony Alva. It was for Con Surfboards. I guess Con had invented a thing called the Power Pivot. It was some kind of heavy-duty plastic thing that you would mount on the tail of the skateboard, so that when you came flying off the lip of the pool, it wouldn't tear up your skateboard or anything else. It would protect the tail end of your skateboard. Con wanted me to shoot to show off the Power Pivot. And I remember shooting at an empty pool in Brentwood–and Brentwood was a really wealthy area–and these kids, the Dogtown team, were asking me, "You're not going to tell anyone where our pool is, are you?" That was really fun. They would find pools, or talk parents into emptying their pools, and they would go there and skate.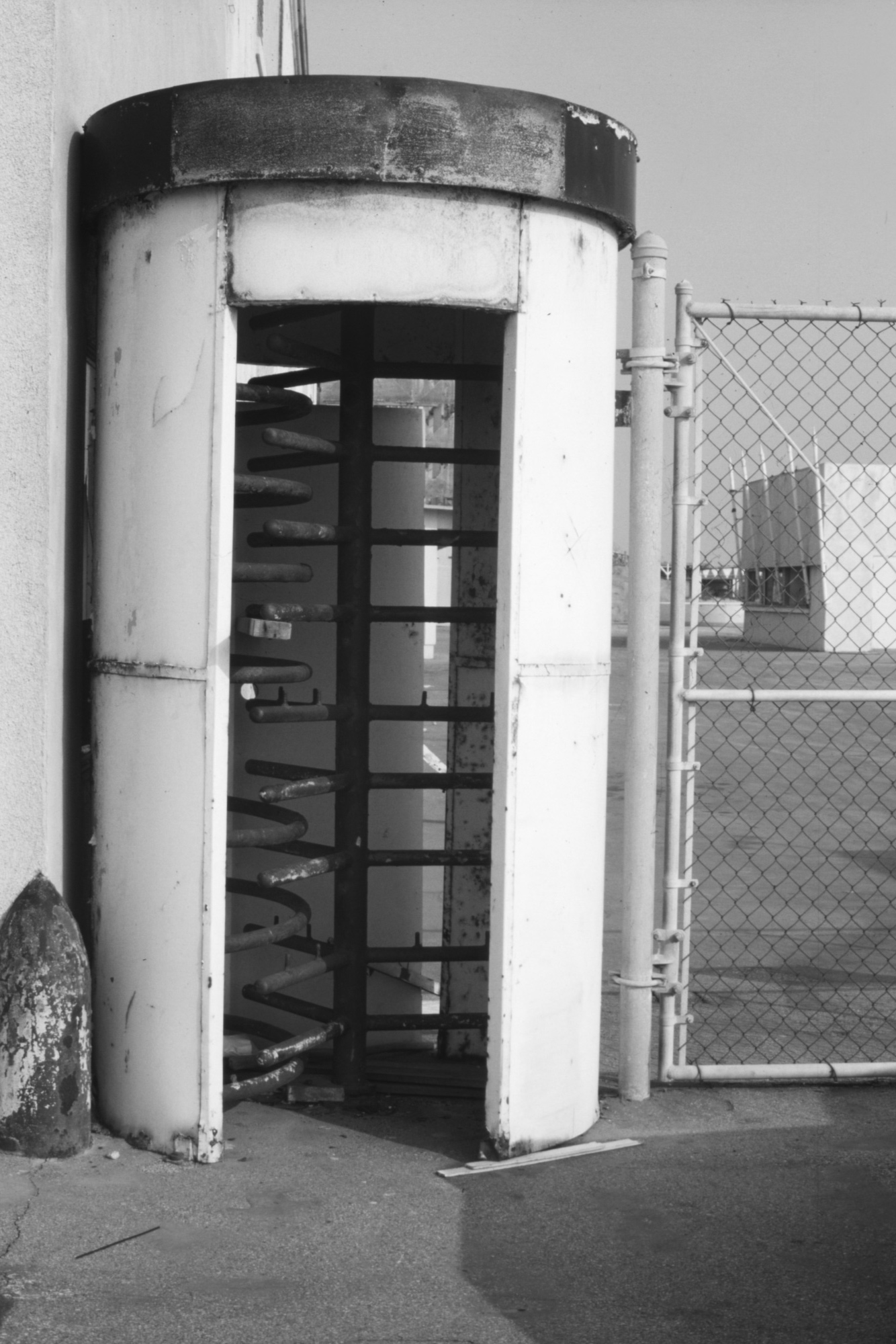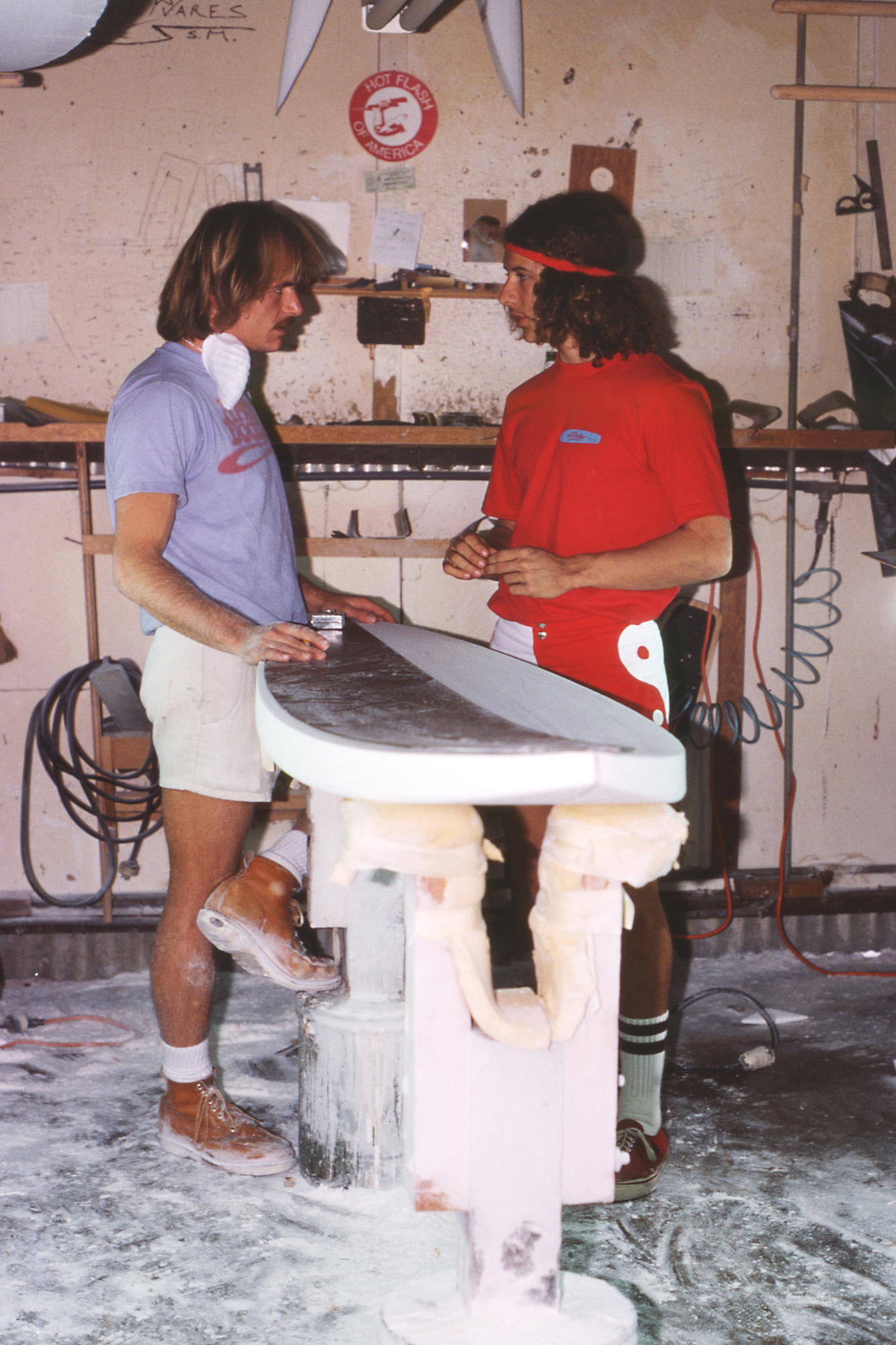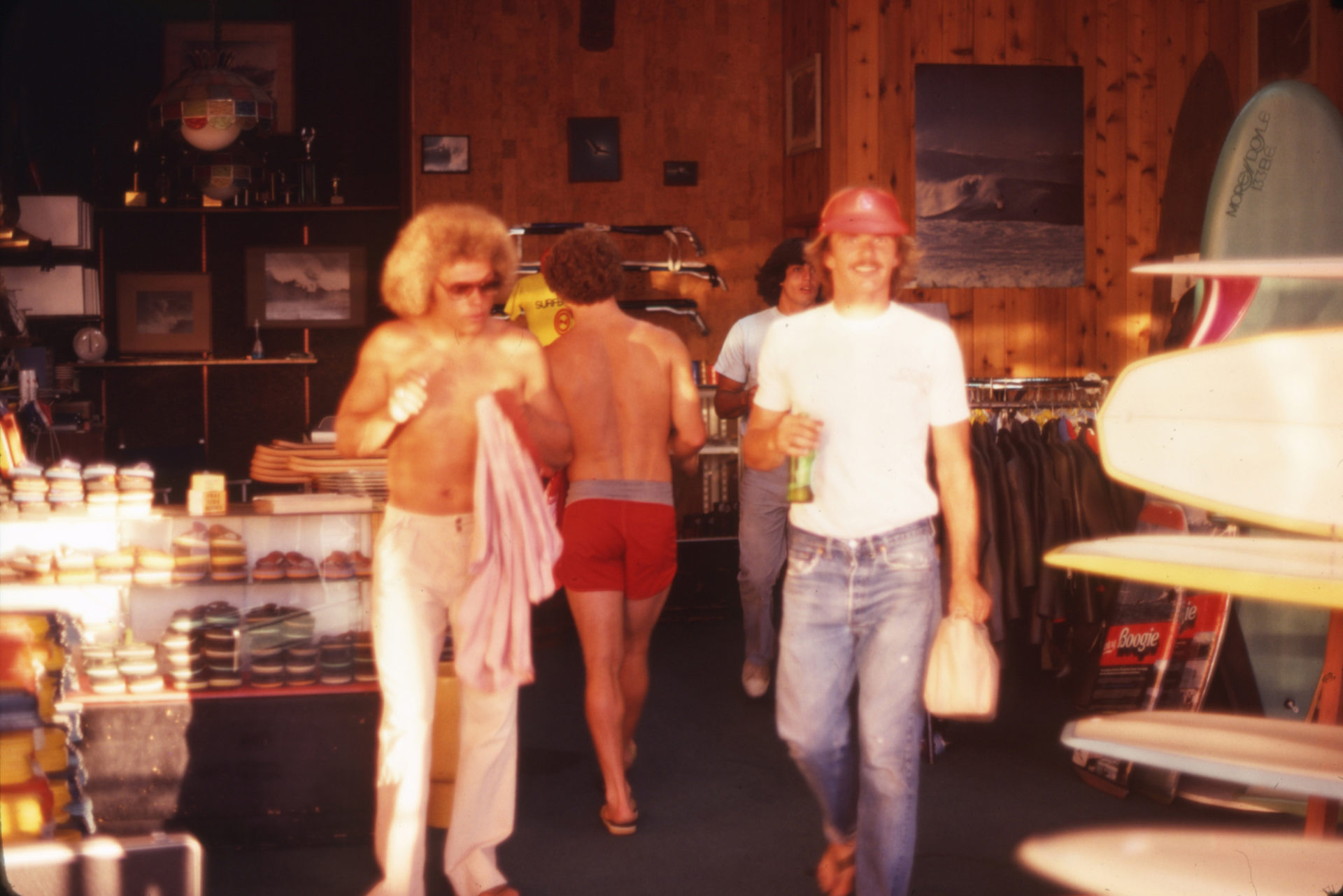 jl: Were you spending a lot of time with them? How immersed were you in that culture?
sm: A lot of it came from Con, doing the Power Pivot ad. I was getting various shots on a few different days with Tony Alva and Jay Adams. They were the big ones. Then Jay Adams went to prison.
jl: It looked like he went down a darker path.
sm: Yeah, and I don't know what happened to Alva. He was pretty famous there for a while. I didn't spend much time with him.
jl: Your body of work documents not just the surf culture, but also the landscape of Pacific Ocean Park so well–those urban ruins. There's something really beautiful about your approach to documenting it. I was wondering if there was anything that comes to mind when you think of the work.
sm: It was basically my backyard. It was an area I was really familiar with and comfortable in and I stayed in that area until about 1978. Then I went up and down the coast surfing and went to school at Santa Monica College. I graduated from there and kept shooting for the Santa Monica Civic. I had a trade going on with them. They'd give me a backstage pass and I'd give them one photo from whatever concert I shot, which ultimately led to me traveling as a photographer for the Steve Miller Band and getting the cover shot for his Fly Like An Eagle triple platinum album. I could go in and out of the Civic every concert weekend if I wanted, and that was really fun. Then I left Santa Monica and went to Brooks Institute up in Santa Barbara to do photography.
jl: Brooks is a great school.
sm: Yeah, but what was unfortunate for me was that I was into art and photography, whereas Brooks was a really militaristic, hardcore school. If I had been more mature and less of a chicken, I probably would have gone up to San Francisco Institute of Art, or someplace that was less stringent and more artistic. Brooks was a very strict school. Luckily, I had a neighbor up there who was really smart and could help me learn to read the light meters and do all that stuff. I didn't want to do any studio portraiture. I wanted stuff outside and natural. That's more of where I went and eventually I just dropped out of Brooks.
jl: Now you spend a lot of time on your sailboat, correct?
sm: Oh, yeah. We have a 1993 Catalina 50 named Moody Blues. She's a really beautiful cutter-rigged sloop. In 2007, we left Friday Harbor Washington and took two years to sail down the coast. We altered course to specifically head into San Juan del Sur, Nicaragua, so I could buy my brother Dave a Dave's Surf Shop t-shirt, then we cruised on through the Panama Canal, and across the Caribbean, hitting the Windward, then the Leeward Islands. We hauled out in Grenada, where we've been spending the winters.
jl: Grenada is supposed to be incredible.
sm: Grenada is so beautiful. The people are so friendly and it has rainforests and it's known as the isle of spice. It's just wonderful. There's surf around there too.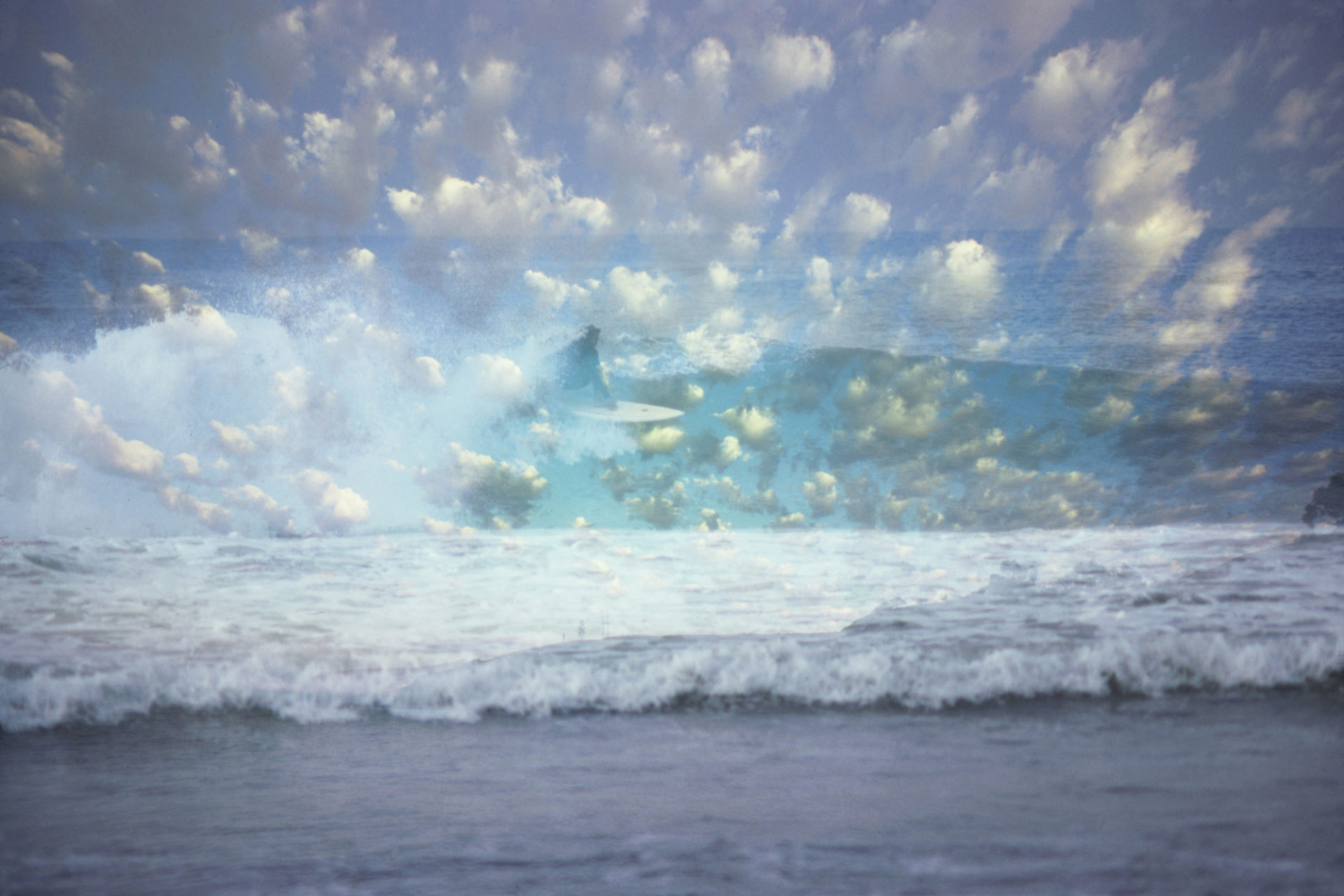 jl: Are you still surfing?
sm: No. A little belly-boarding here and there, and a lot of snorkeling. We do have a couple boards on the boat and we paddle around on them once in a while. Gene surfed a little out in Prickly Bay, which is a bay at the south end of Grenada. I think the last time I surfed was in Manhattan Beach California, when my brother Dave coerced me to go down. I carried a Doyle softboard, and we cut over to where the lifeguard headquarters is. There were all these guys there that he knew. You know, I rode for Bing, then I rode for Dewey Weber, and I was in Bay Cities Surf Club. , a major surf club at the time along with Windan Sea. So we get down there and all these guys are watching. I paddle out–and I have to knee paddle to get up quick enough–and here comes my wave, so I'm paddling away and I stand up and turn, and I actually walked towards the nose and walked back. And I was like, "Alright!" They were all screaming and yelling. It was so embarrassing, but it felt great.
jl: That's great. I didn't know you were sponsored for a while back then.
sm: Yeah, for Bing Surfboards and Dewey Weber Surfboards. Donald Takayama shaped for Bing, and I remember I was riding a DT1, and Donald says to me, "Why aren't you riding a DT2? Tell Bing you want a DT2." (Laughs) And I got a DT2.
jl: So you were competing down there too?
sm: Oh, yeah. That was when they did Single A, Double A, and Triple A. I won 3 out of 4 contests in the Triple A, then I think I only won one contest in Double A. My final rating was like thirteen in the US Surfing Association for Women. I got to go to Hawaii in '67 and lived out on the North Shore at Waimea Bay. There's a church right there–or there was–and there were these four houses. A bunch of us surfer girls all crashed out living in one of these little houses. I remember in the middle of the night the grounds started rumbling, and then there was more rumble and more rumble, and then the bay was breaking. So all these guys, all these people, came from all over the island. Cars were everywhere, and I think it had to be like 18' before it broke. I didn't go out, of course, but it was pretty exciting.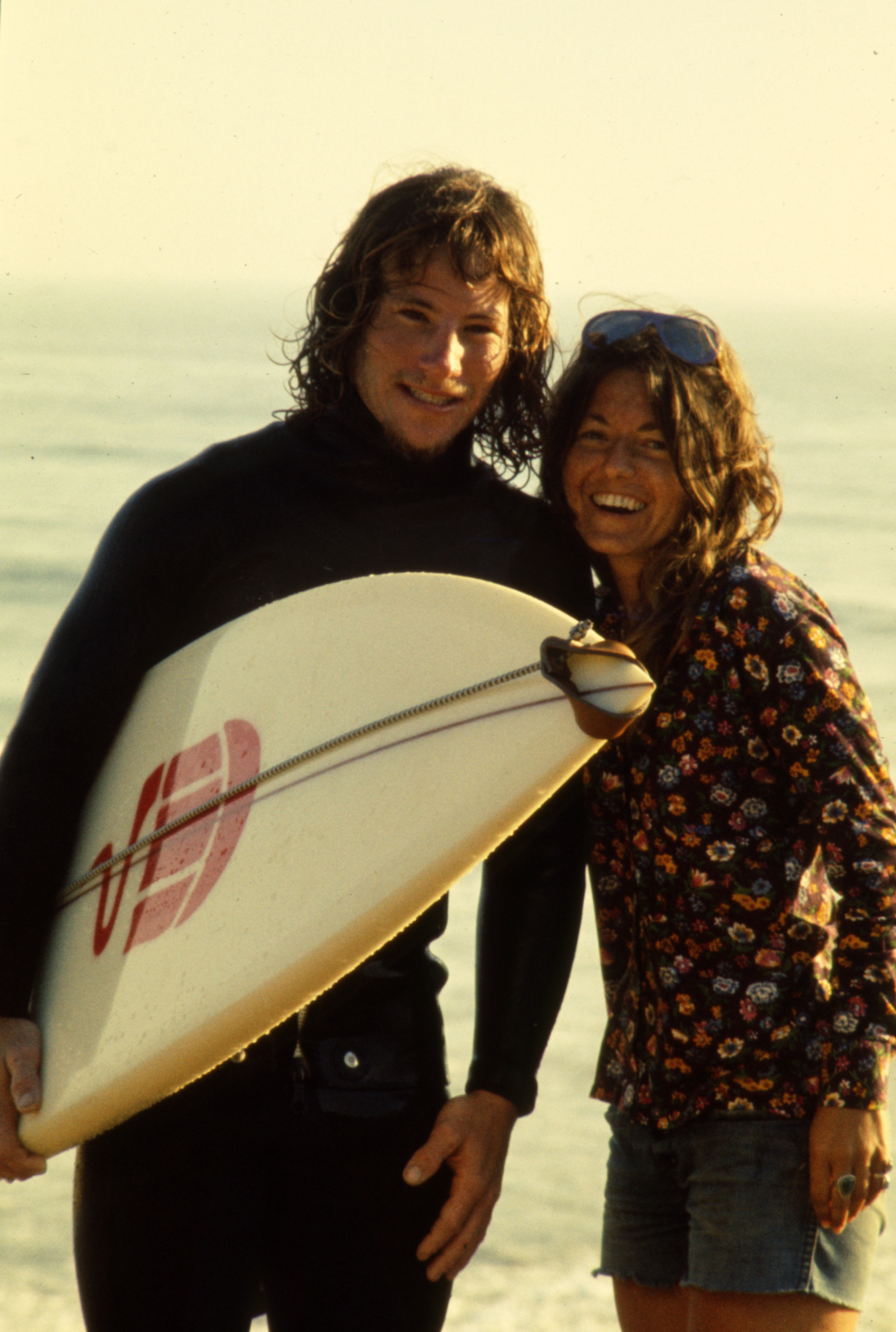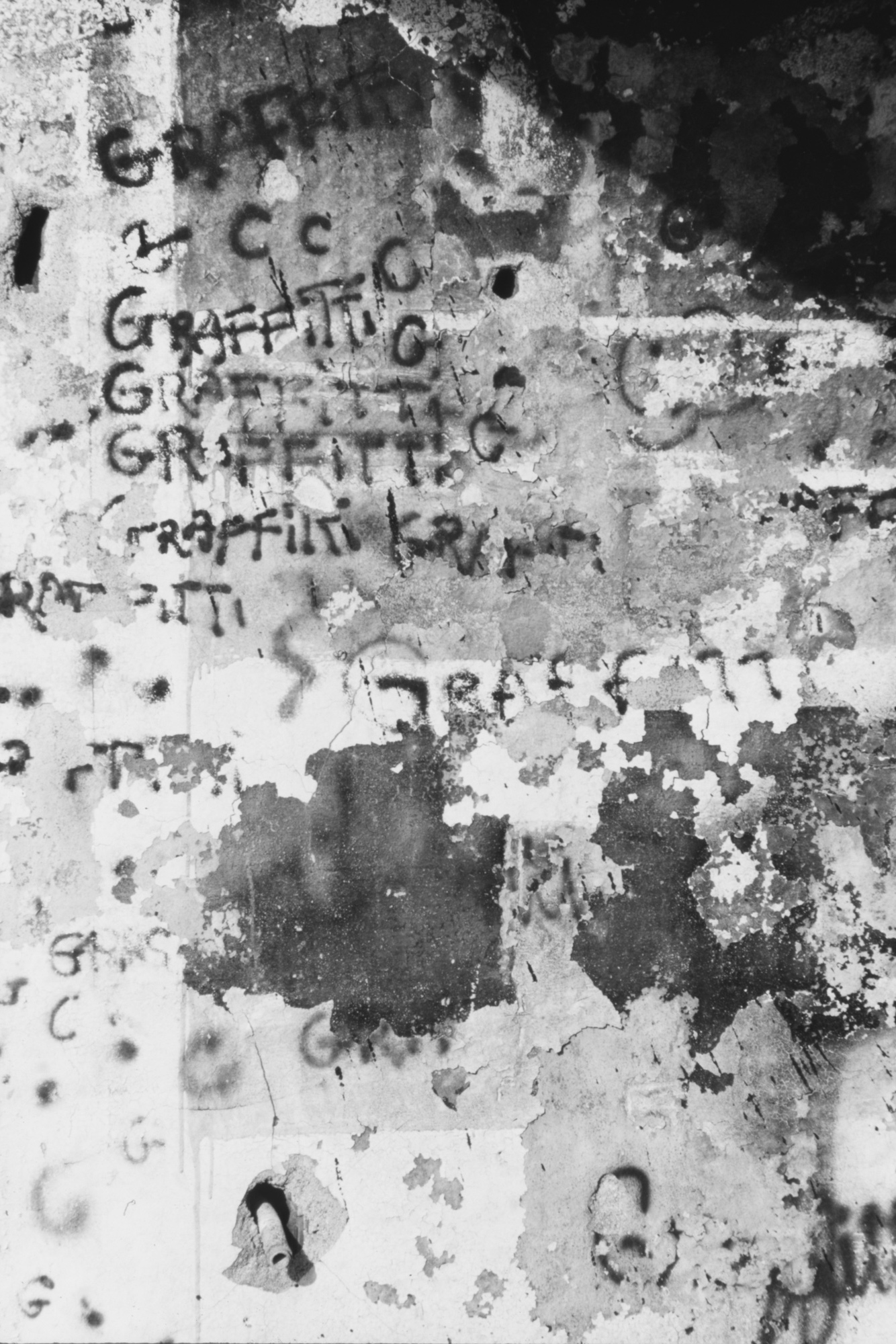 jl: That's crazy. We did an interview with Shaun Tomson for this issue. He was near the North Shore during that time.
sm: Oh yeah, he was. In fact, I saw him surfing at Pipeline. I was sitting on the beach and he took off on a wave. It was the first wave in a set of three, so he took off, disappeared in the tube, appeared again, and kicked out. Then he was just scrambling like crazy to get away and over to the next wave. He wasn't going to make it so, he pushed his board away and dove under. There were no leashes then, so his board ended up breaking in half. (Laughs) I was surfing out at Haleiwa once and I wiped out, came up, and got hit in the face with my board. Of course, the board went to shore and I'm swimming in with a bloody nose. That was the worst I had ever gotten hit with a surfboard though. Not like my friend Sue Beer, who ended up with 15 stitches in her head.
jl: Is there anything else that you would like to add to the story?
sm: Just that surfers are the greatest guys in the whole world. I still feel that way.■