I remember that there were only two or three photographers there. I was shocked, because these surf guys were like rock stars to me. I'd seen so many pictures of them riding all these daredevil waves. For me, surfing was a nerd's way of having a sport in my head visually—taking these photographs was my way of participating in and championing the sport. I always wanted to give surfing and surfers a good name by putting them out in the world in a really beautiful, bohemian way. Details did a whole big story, and I wrote about all the surfers. People loved it, but still no companies wanted to book them for their ads.
dd:How did you get that going, then?
bw: Vogue was doing a whole section on men in their upcoming issue, so Kezia and I started to plan. I had seen a picture of Buzzy Kerbox in a surfing magazine and told Kezia that I wanted to photograph him. I'd only ever spoken to Buzzy once on the phone, but we called him up anyway. He arrived on Long Island, where Kezia picked him up. Here we were, just taking a chance on a guy who we'd only seen in pictures on top of waves. Before the shoot, we could only find a single profile shot of Buzzy. When she finally met him, Kezia's response was, "He is short but spectacular." By the end of the sitting, she wished she could have put him in all of the clothes. It was pretty wild, because Buzzy wasn't a model. None of these guys were. But that's what was great about them. They had a lot of style and a lot of purpose.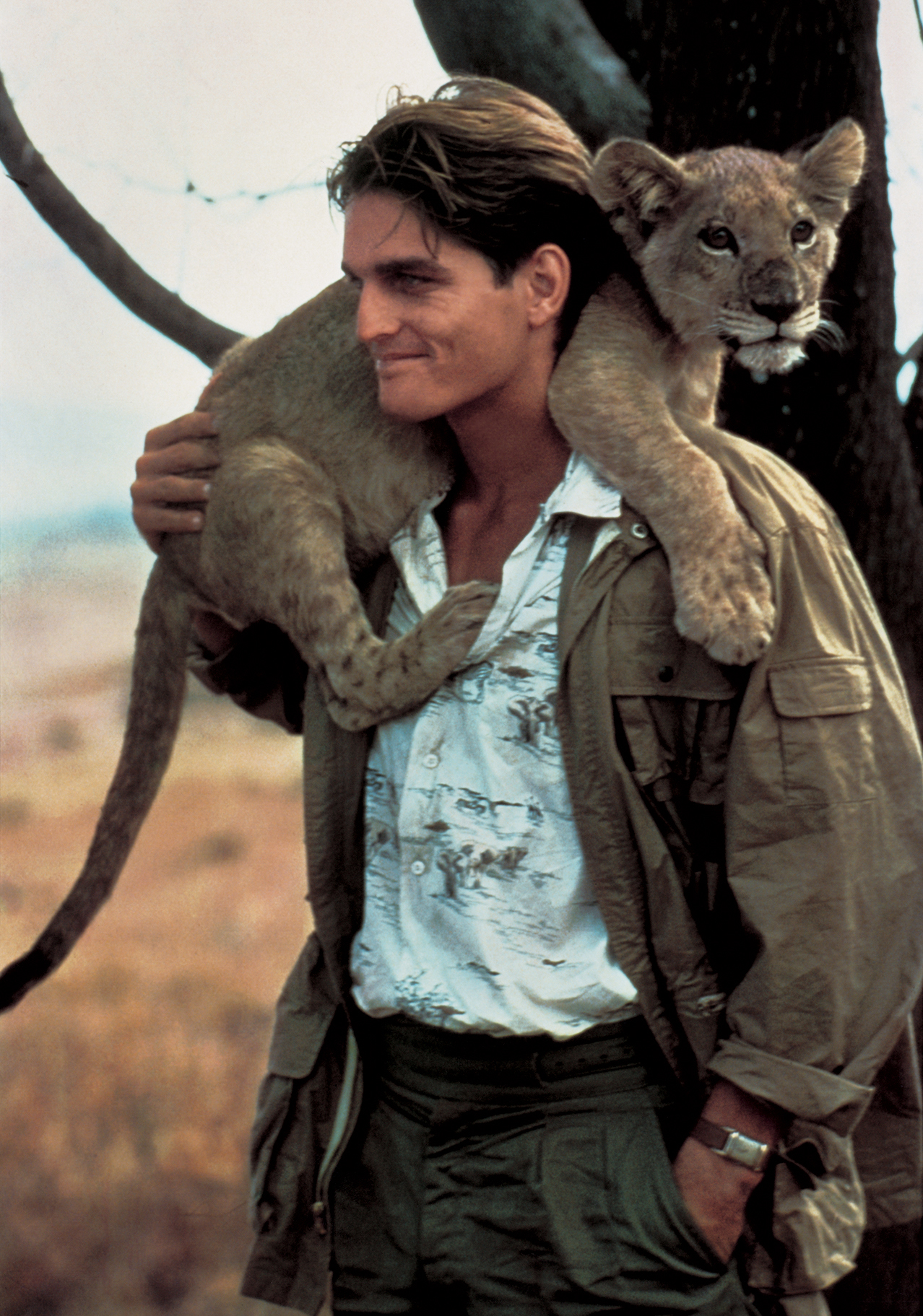 dd: Tell me about your first trip to Hawaii.
bw: I had always dreamed about going to Hawaii. When I'd go out to work in LA, I'd see all of these beautiful billboards of Maui. I'd always talk with my friend Jane Gill—who's also a surfer from back here in Long Island—about getting out to Hawaii. I finally got to go there on a job I did for Ralph Lauren. Buzzy and I had contracts with Ralph by that point. I stayed at the Halekulani Hotel. Buzzy met me there. I wanted to go to two places: the Royal Hawaiian Hotel, because I love the book and the movie, From Here to Eternity; and the Outrigger Canoe Club. Buzzy took me to the Real Hawaiian Hotel—we actually had to walk all through this mall to reach it. When we got there, I almost fell on the ground and cried. After that we headed out to the beach, and who did we run into? Rabbit Kekai, the great legend of Waikiki and old-school surfing. He's a beautiful Hawaiian man with grey hair wearing a great, faded Hawaiian shirt, not like the ones they sell in stores now. He had this look in his eye. I realized that it was this look in watermen's eyes that made me want to photograph them.
dd: When you work with surfers, what is it that you're seeing, from an artist's perspective?
bw: I think you always discover something when you look in the eyes of an adventurer—whether it's a surfer or a person who climbs mountains. They defy incredible obstacles. Their eyes seem to have the same light as the sky. They're almost translucent. Surfers are adventurers, people who know no boundaries. My interest in surfing began with photography, but I was never going to be out there in the waves taking surf photographs. I take portraits. Surfers remind me of the rock and roll guys of the '60s and early '70s. Rabbit Bartholomew is a good example. He was the Keith Richards of surfing: hair, clothes, jewelry and all. All the surfers I met early on had great style and a desire and passion for living in the moment. They made no money. They were like wrestlers in that way. College and high school wrestlers never make any money, but their hearts are totally into it. To meet a surfer whose heart is so into the sport and into being in the water—there is just nothing like it for a photographer. I was really lucky that I got to photograph so many people when they were just beginning. I photograph for Vanity Fair sometimes, and my friends who work there often tease me—they say, "You're really great with people when they're beginning, or when they're in their 90s." I forget about that sometimes, but it is how I live my life.
dd: Let's go back to the Outrigger Canoe Club.
bw: When I walked in that place, I knew it was the only club I wanted to be a member of. In those days, everyone would be out in their canoes. I met a lot of people while photographing there—Laird Hamilton when he was just a young kid, Buzzy and Hans Hedemann. Back then, I liked the approach surf companies took with their ads. I remember there was this one ad featuring Gerry Lopez with his dog and his board at sunset. The company wasn't worried about running pictures of their clothes or products. It was more about giving a feeling and a spirit. The caption read, "The day after." It was so beautiful.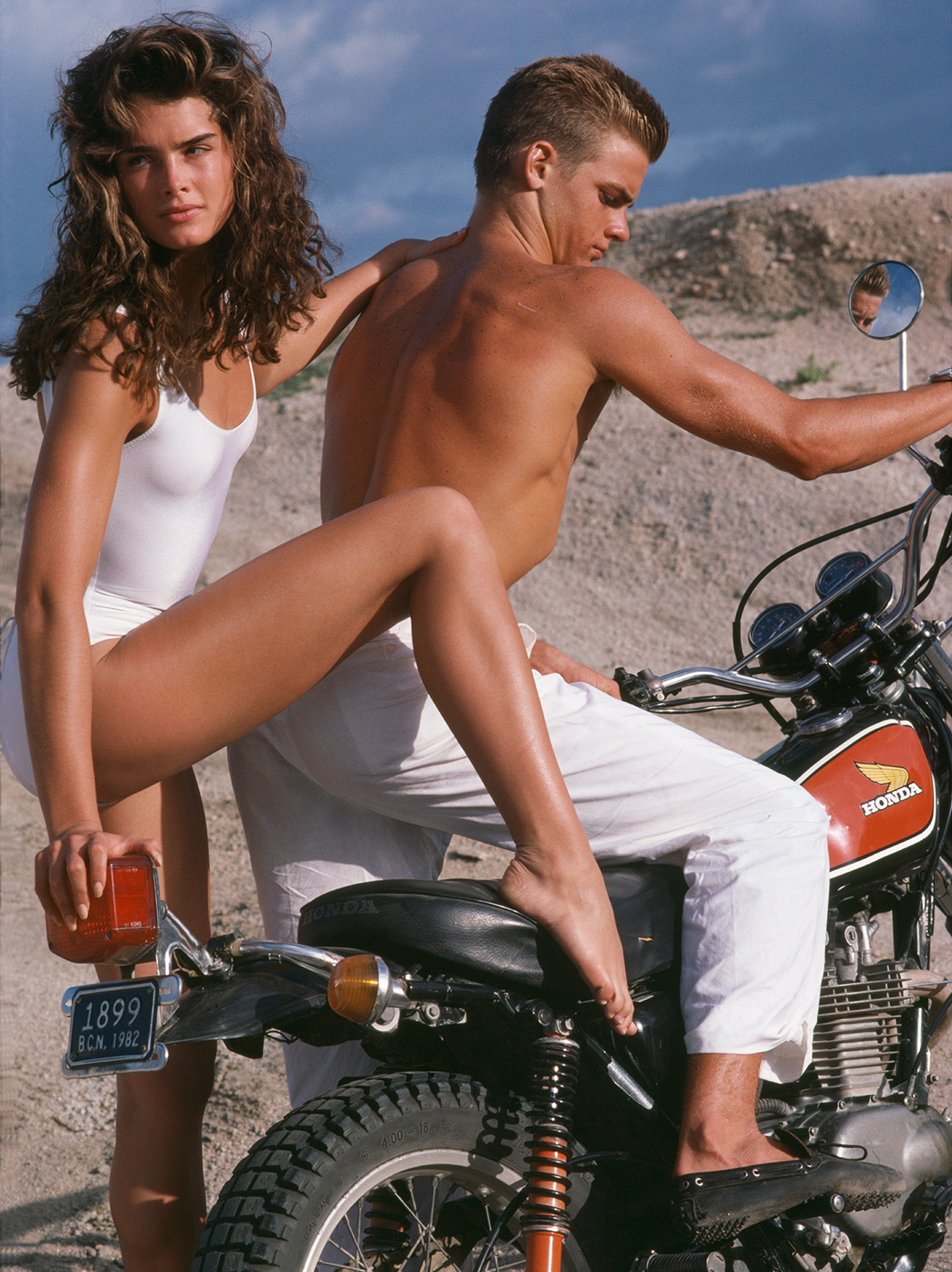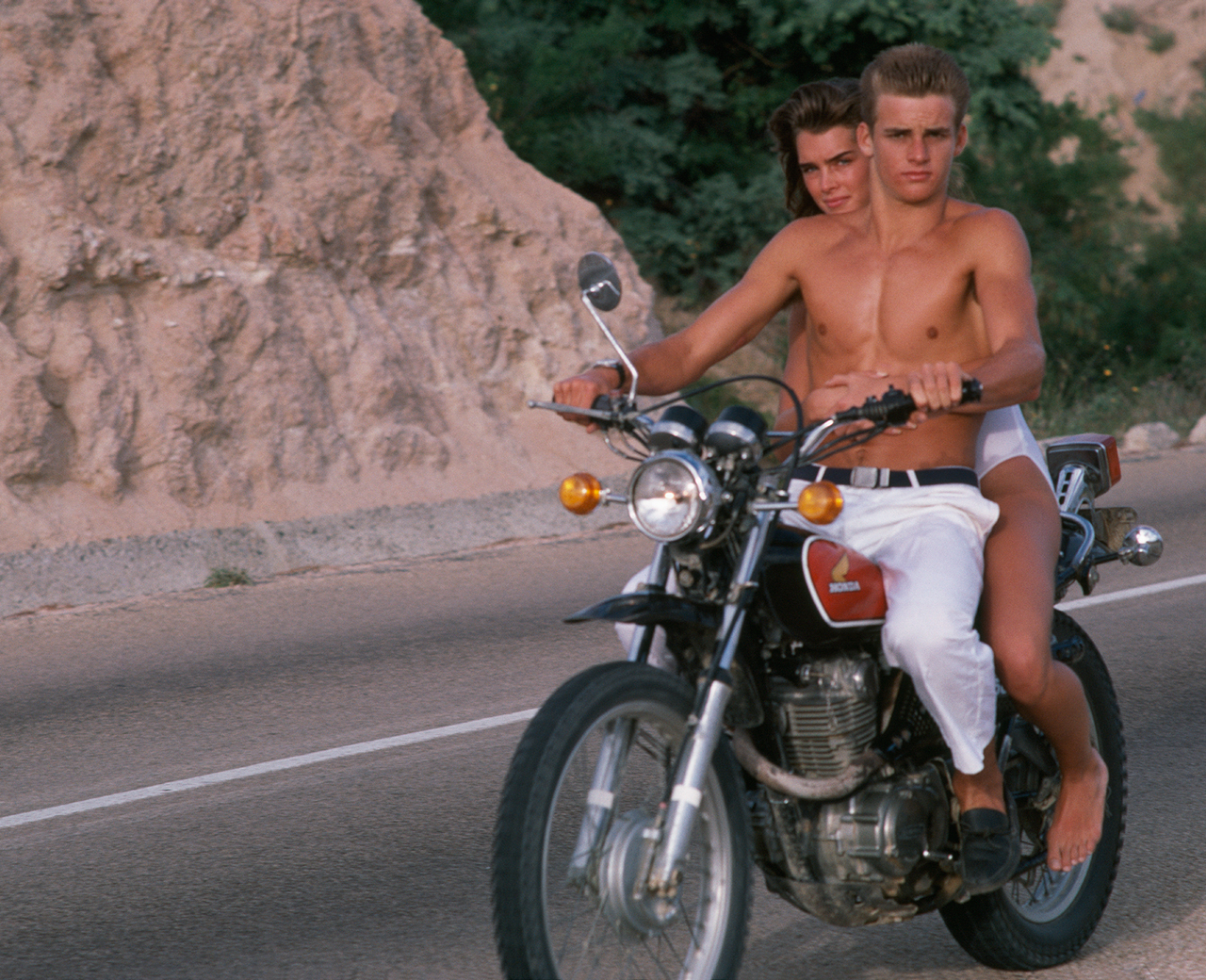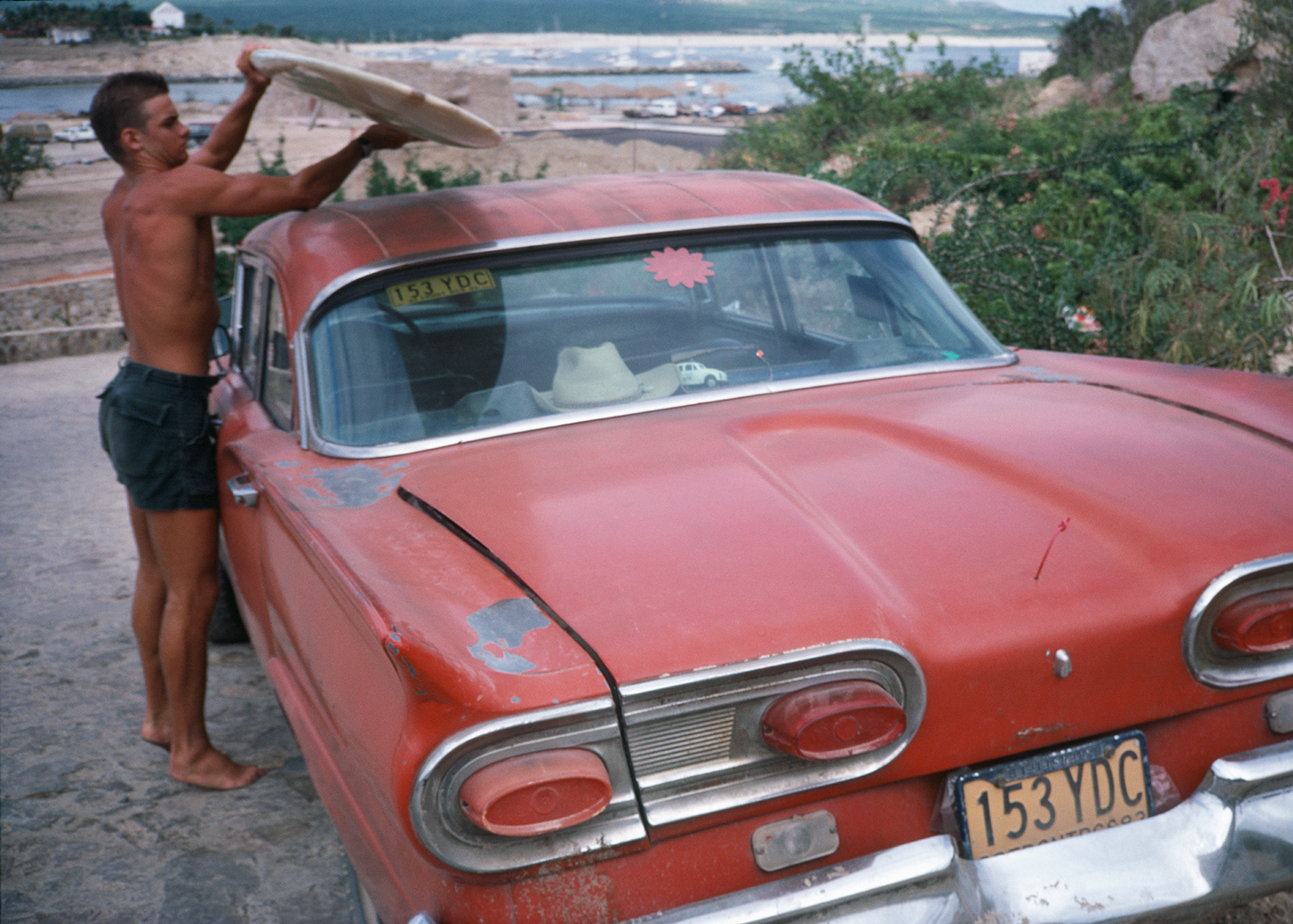 dd: How did you meet Nat Young, and how did he end up working at Ralph Lauren?
bw: That's a wild story. As a photographer, you have to develop obsessions. I'm always obsessed with the people in my pictures. I had seen these early pictures of Nat when he first went to Hawaii with all the Australians. I think they were racing at the Duke Kahanamoku Contest, Nat against Laird's father, Billy Hamilton. The pictures of him were so incredible. He was so handsome. If you needed to cast an explorer in a movie, you'd choose him. I had to meet this guy. Later, I photographed the Fletcher family for Interview. It was the first time I had met them. I asked Herbie, "Tell me about this guy, Nat. Where is he? How am I going to meet him?" Herbie mentioned that Nat had written a book, Nat's Nat and That's That. I thought, "What's up with that title?" When I finally did meet him, I understood immediately. The first time I got into a car with Nat, his son said to me, "Are you sure you want to ride with him?" I figured, "Yeah, why not?" After ten minutes it was like we were in Le Mans. We went up north of Santa Barbara over roads so fast that I thought we would fly off a cliff at any moment. But I love Nat's spirit, and I photographed him a lot on that trip out to California with his son, Beau. I went to the people at Ralph Lauren—we were just about to do the jeans campaign. I said, "We should use this guy, Nat Young." All these women up there commented on how good-looking he was.
dd: And the first shoot?
bw: So the sitting was up in Carmel, California, at this Greene and Greene house. I'll never forget it. Right after breakfast, Nat came up to me and said there were waves just south of the shoot. He wanted to know if he could go surf for a few hours beforehand. I was used to this kind of thing by this point, because none of the surfers I'd dealt with ever thought of the sitting as a real thing. I would always try to keep them thinking that way because it preserved the spirit I wanted to be present during the shoot. I said, "Okay, if you're going surfing, promise me you'll be back in three hours." Everyone was asking for him for his hair cut, for his fitting. I made them do the fitting right then, and then let him go. Surfers always come back. I think everyone was shocked that I let them go. So Nat went surfing and then came back and did great pictures for me. We brought the pictures back to Ralph Lauren's offices and all the girls were insane about him.
dd: You photographed Beau Young as well, right?
bw: That was pretty crazy. We were working on a shoot for Abercrombie & Fitch, and I had this idea to photograph Beau walking down the beach with a lion. I asked Nat what he thought, and he said, "Sounds good to me!" Beau's like, "Thanks, Dad!" So we got a trainer who worked with lions. The plan was to put meat at one end of the beach, so Beau could walk with the lion as it looked straight ahead at the meat. I had to take so many shots, because the lion's attention kept wandering from the meat to the board and then to Beau. That's when I had to stop. It was so scary. The only time I've seen Nat Young frightened was when he asked if his son was okay. Beau was so courageous. I don't think I've taken photographs so quickly in my whole life. Every three steps that lion would just turn to look at Beau and that board, away from that meat. Finally I just called it, but we got a great shot.
dd: You didn't really have any clue what that lion would do?
bw: When you hire wild animals for shoots like this, you really try to get the best handlers. I really trusted this guy. The lion had grown up with him. If you meet someone who has loved and cared for the animal like a child, then you can trust that everything will work out great.
I would never take a board out to Ditch Plains here in Montauk and try to be a surfer. When I go out at my ranch in Montana, I don't wear a cowboy hat. I wear sneakers like I always do. But many people have a fantasy about surfing, and maybe in a way that's a positive thing.
dd: Let's talk about your relationship with Herbie and the Fletcher family.
bw: It was around the time when I first photographed Marky Mark for the cover of Interview. I wanted to do a sportsman, so I thought of Nathan and Christian Fletcher. I drove down to where they live in San Clemente with my assistants and some clothes. Dibi opened the door and said, "That fucking 405 is terrible." It's the last thing I expected that a mom would be saying to me. I stepped in the house and there were all of these great artworks and painted surfboards everywhere. We were in the kitchen talking, and Christian came in with his hair half-shaved, a tattoo on his skull and a ring through his nose. He was so beautiful—it just made me love surfing that much more. It felt like I was in the middle of a crashing monster wave when I was at their house. I went into Nathan's room—it hadn't been cleaned in years. Surf paraphernalia everywhere, like a great piece of art. I knew I was photographing a record of their family, living there at that time. I just adored Herbie and Dibi. I kept imagining that they were like my adoptive parents. They taught me so much about the surfing world and surf clothes. They instantly became great friends of mine and still are to this day. I had some of my greatest times with them during our travels and visits over the years. Looking back at all of those surf films, I think that the Fletcher family's story would have made the best surf film ever. I know that Sean Penn was really interested in it at one point, but then he got occupied with other films he was working on.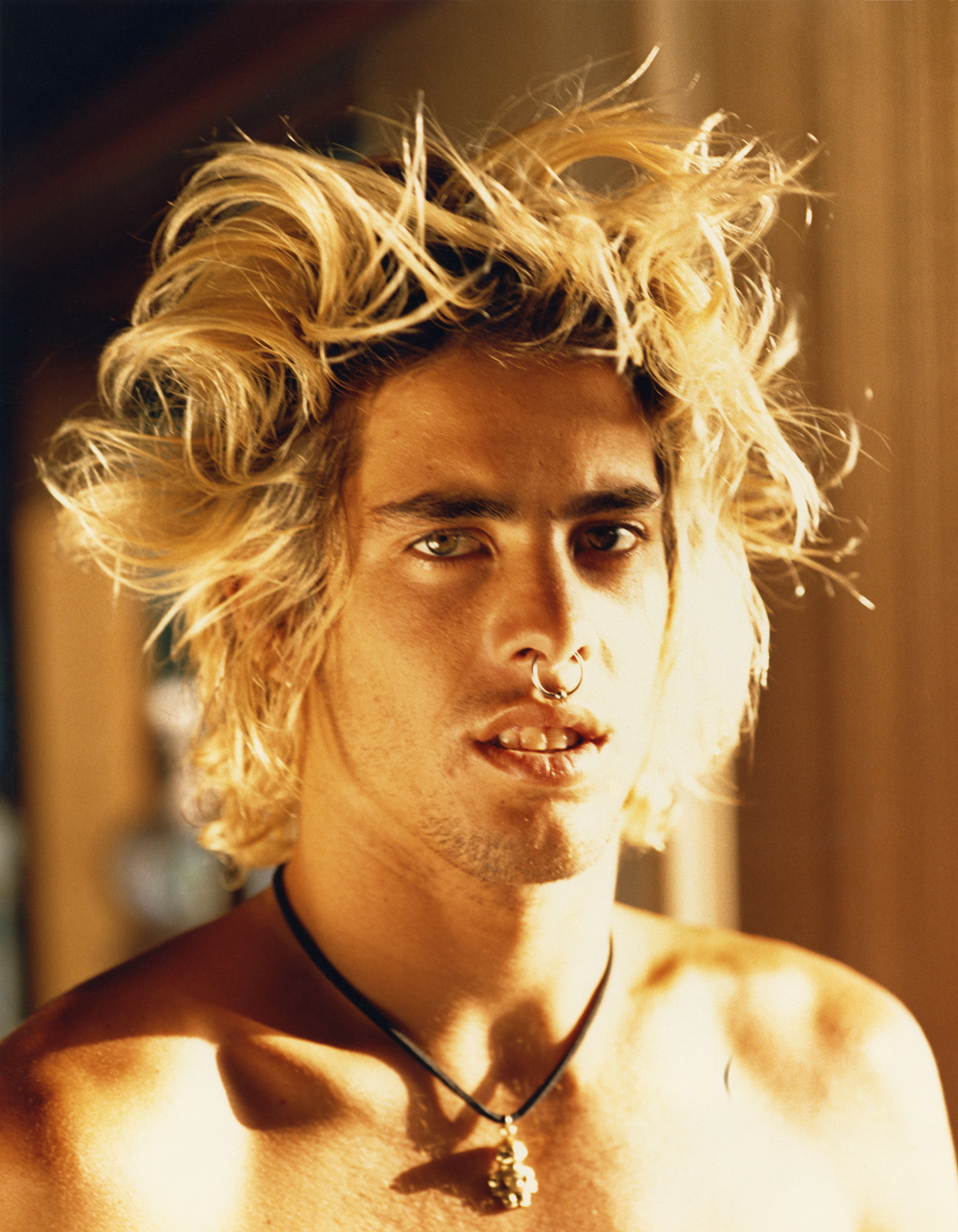 dd: And how to did you first try to get them in the ads?
bw: I went up to see the people at Versace. Gianni was still alive at that time. I tried to convince them to use Christian and Nathan in their campaign. I'm sure they thought, "Oh, these kids are probably crazy." They had no idea how crazy they were. That first night, everyone came down to Islamorada, Florida to The Moorings, Hubert Baudoin's place. We all met for dinner. Donatella was there with her husband, Paul, and the whole Versace team. She told me that she was worried. I was wondering why, but then I looked over at the guys sitting at their table, acting all macho and surfy. They were pushing intense attitudes, like they really didn't care. So I decided to get up from my fashion table of hairdressers and makeup artists and go sit with them, because I liked them and knew them so well. Matt Archbold was at their table, too. I brought Paul and Donatella over with me to sit with the guys. As soon as we sat down everyone cooled out—it felt like cowboys and Indians in some old movie. Everyone eventually got along well and weren't so afraid of each other.
Tatjana Patitz was there, and Christy Turlington too. I don't think the Fletcher boys had ever seen girls like that. The next day, the guys were just wild on the job. Completely out of control. We made a wakeboard video with Matt and Christian, which was an experience. Gianni loved them. He put them in his printed shorts against all the tattoos. Matt looked like the most idealized surfer ever, like some sailor who came home on leave and just never went back to the Navy. Tully Jensen, a girl I photographed all of the time, was on that job, looking like a fantasy version of the girl you hope to meet in Tahiti. She was also a really good surfer. I have a funny story about her with Kelly Slater, whom she was really crazy about. I was photographing Kelly for this one shoot, and Tully was there. The three of us were in the elevator coming up to our loft, when she turned to Kelly and said, "I've been living in your town for six months, but I never met you." He took a step back in the elevator, looking at her with an expression like, "Oh my God, who is this stalker girl?" When we got off on our floor, Tully immediately took off all of her clothes to get her hair and makeup done. Kelly sat off to the side, playing guitar and pretending not to look. Then he told me he didn't know if he should do pictures with this girl. I said to him, "Don't worry. I'll put something on her." I didn't really know what to do, because I didn't really have many clothes for Tully. She just really loved to be nude. I saw this big leaf that we had in a vase, a beautiful fern. I handed it to her and said, "Wear this!" You could still tell she was nude. In the end, she and Kelly did a lot of really great pictures for L'Uomo Vogue.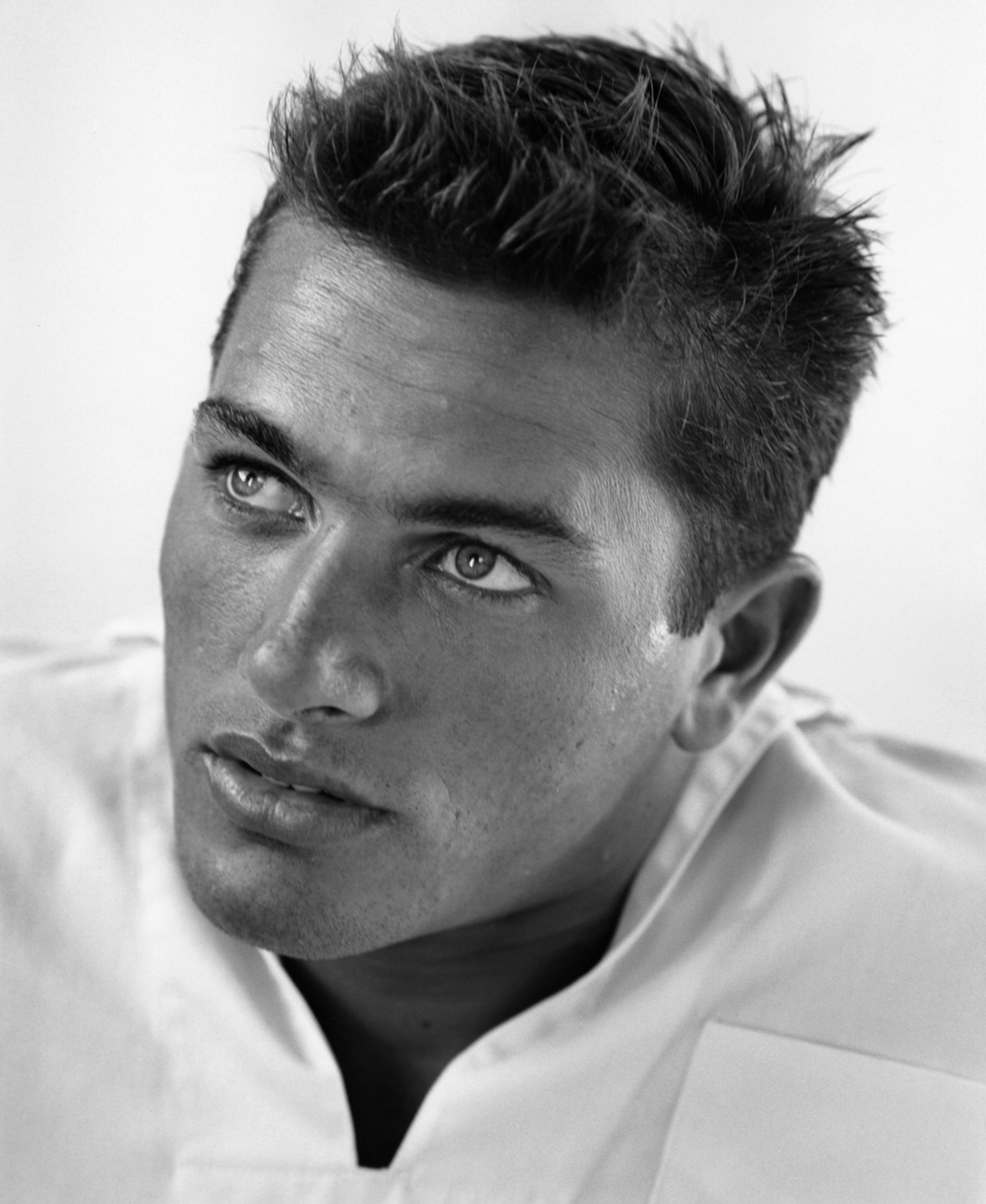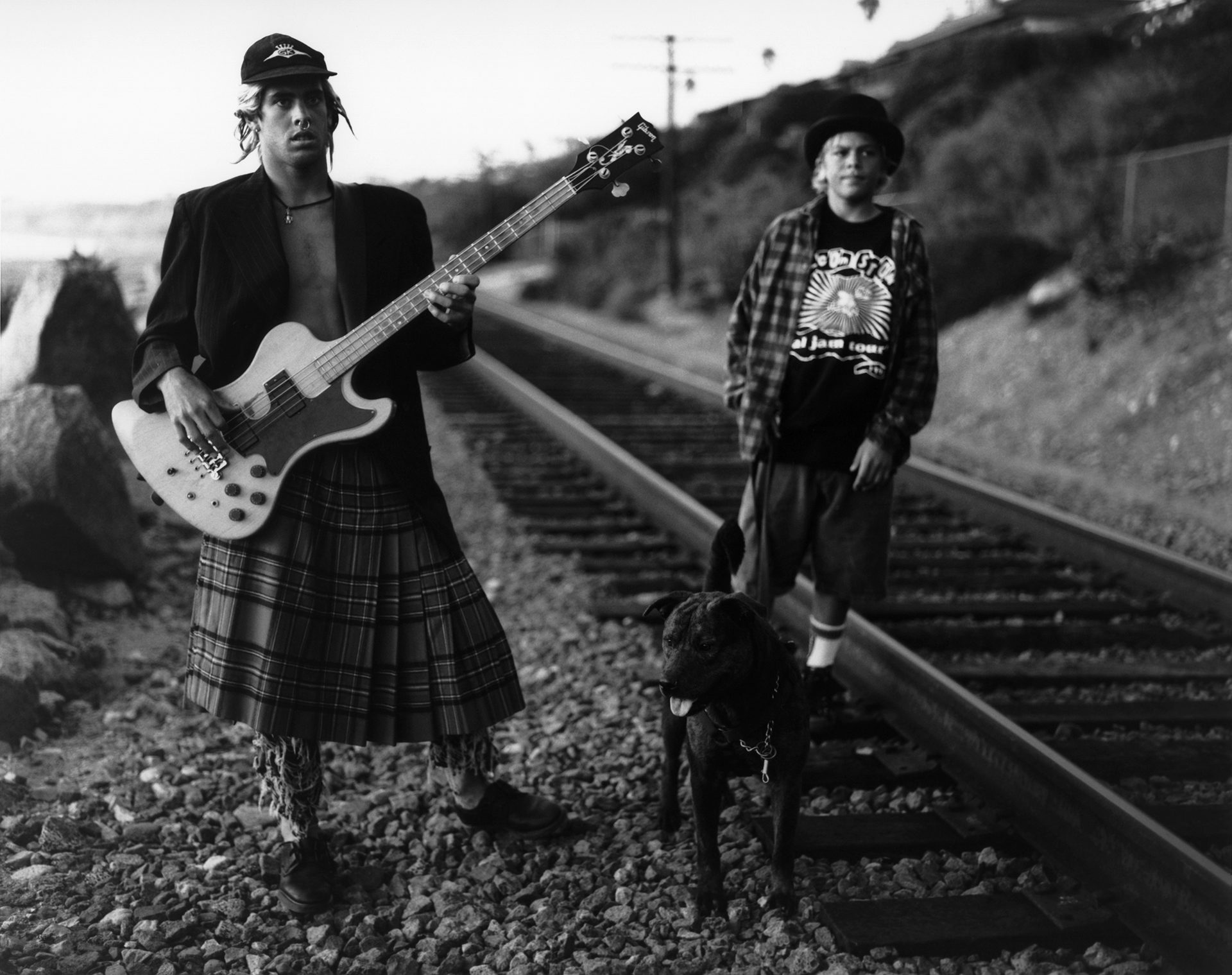 dd:  Tell me the story of that famous Volvo commercial which stars the Fletchers.
bw: I couldn't understand why no one in the business wanted to do more with these guys. I just couldn't stop photographing them. I went to this meeting with an ad agency. Someone said Volvo wanted to do something with a surf theme. I knew that we had to cast Nathan and Christian Fletcher. I explained to them about the tattoos everywhere, about the parents being totally abandoned, saying whatever they wanted all the time. I explained that by hiring the Fletchers, they'd have what no one else did, and it would make Volvo look really great. I finally convinced them.
We planned to film four stories. The first day was supposed to be like spring break. We went down to a large beach in La Jolla. My sister, Barbara, was doing casting for me then, and I had her get about a hundred girls. My idea was that when you're on spring break and you're out to meet girls, everybody looks gorgeous. So we cast beautiful girls as policewomen; we had college girls delivering pizzas. It was a total world of women with just four guys. It got so crazy that day. That night, the producer Steve Cohen knocked on my door and he said, "Bruce, I need you to come to a meeting." I was like, "What are you talking about? It's midnight." I went to the meeting and everyone from the ad agency was there. They said, "This isn't going to work. The Fletchers are just too wild." I said, "Well, I told you what they were like!" They wanted the guys to wear wetsuits to cover up all of the tattoos and things like that. They didn't want them to swear. I said, "Look. You have to take them for who they are. You can edit out the language. Just do it, man." When I went back to bed that night, I knew it was going to be a disaster. We went to set the next morning and Christian was totally stoned! His eyes were blood red. Nathan's hair seemed to have grown overnight. It was completely standing up—like he had been in an electrical fire or something. I'm trying to hide the fact that everyone is so stoned. Every time Dibi started saying something to the agency people, she'd start swearing at them, telling them off. In the end the Fletchers did a really, really great commercial for them. I loved them for it.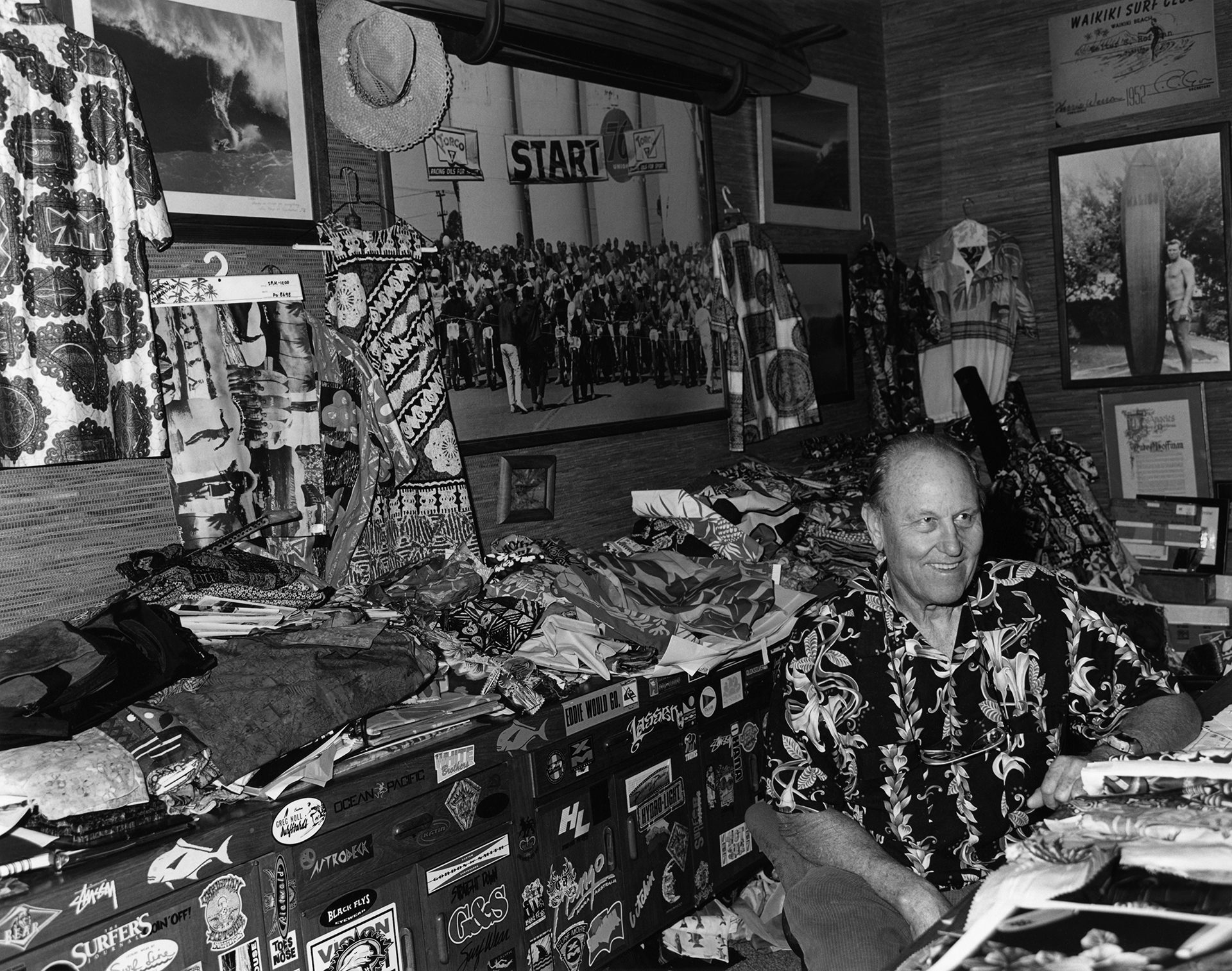 dd: Did it ever air?
bw: It did. I was just so happy that Herbie, Dibi, Nathan and Christian got residuals from it. Anyway, the agency people came up to me at the end of that day and said, "I don't think this is going to work." I said, "You're right. This isn't going to work, and I'm not doing the other two shots." They brought someone else in. I never did finish the other two ads. Volvo makes really nice cars, though. It was just such a wrong fit for the Fletchers and me.
dd: (Looking at pictures.) Is that Flippy Hoffman?
bw: Yeah that's Flippy, Dibi's uncle, in the mid-'80s. He wore a wetsuit in his house all the time. He was a real eccentric. The ceiling in his living room was covered in antique surfboards. I loved lying down when I was at his house and looking up and photographing those great works of art.
dd: Here is another one of Christian Fletcher.
bw: This is from when I first met Christian. He showed up on set looking like that. That's what I love about photographing surfers—they came in with the style, ready to go.
dd: Where was this one taken?
bw: This was in Montauk, when I first moved out here. These are surfboards that were handpainted by Herbie Fletcher. As wild as he is, Herbie has a very sensitive side.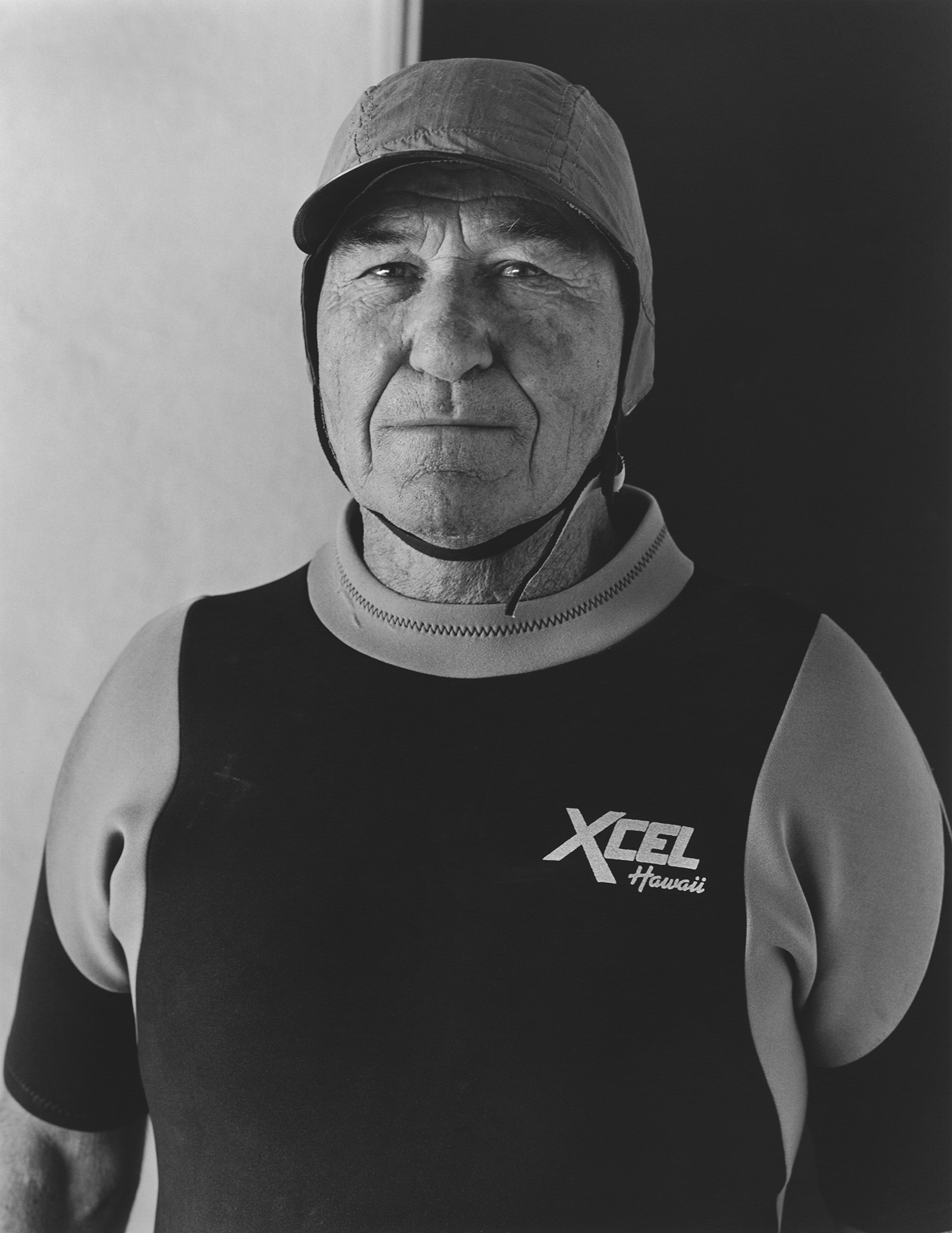 dd: What year are we looking at here?
bw: These pictures are pretty mixed up. This one is from my first time in Hawaii. Back then, I met most of these surfers by chance. I only knew them by their first names. Everything was super casual. No one mentioned money or managers or asked about particular surf magazines. They were just happy to get some attention, and I was happy to get them into the magazines I worked for. I felt like they were the unsung heroes of the athletic world at the time. Buzzy was really funny about other surfers who were models. One time, I said to him, "Oh, let's go up to Hans (Hedemann)'s place on the North Shore." Buzzy said, "I don't think he'll be there." He'll probably laugh when he reads this, but back then, he didn't really want me to photograph any other surfers. So we got up there and Hans was home. I said, "Buzzy, do you think are there any more surfers around?" He said, "No. Nobody's around. It's really dead." Just then this pickup truck drove up. This guy Toby got out. He had a black Lab puppy with him and all of these boards in the back of the truck. I turned around, introduced myself, and told him we were doing some photos in the area and asked to take his picture right then. Toby had this wild blonde afro. He had grown up in Hawaii and surfed every day. We ended up working with him for Ralph Lauren and several L'Uomo Vogue editorials.
The other day Buzzy and I were laughing about those early Ralph Lauren days. They were always so concerned with Buzzy's eyes being bloodshot because he was always stoned when we were doing those pictures. In those days I was still shooting Kodachrome 25. The art director would inevitably spend so much time taking the red out of Buzzy's eyes.
I think you always discover something when you look in the eyes of an adventurer—whether it's a surfer or a person who climbs mountains. They defy incredible obstacles. Their eyes seem to have the same light as the sky. They're almost translucent.
dd: What about this one?
bw: This is from when I was up on the North Shore, not too long ago, maybe eight years or so. Herbie took me over to meet John John Florence and his brothers. He had just hurt his arm but was surfing like it wasn't a problem at all. I loved that his cast was in purple. His mom was there. We did a story for Kid's Wear Magazine. I thought to myself, "Who else is going to let me photograph all of these kids, these little surf groms, but this magazine?" The way they lived was so idealized, so open and real, like something out of a movie. There was a lot of love in that house. It made you want to move in. The whole house had everything to do with surfing. Their mom was this beautiful woman, walking around in her cut-off shorts and bikini top. Even the old car looked like faded surf shorts to me. The kids drove it around the yard. They were such characters. Since they didn't wear a lot of clothes, we thought we'd draw the clothes on them, suits and stuff. Frank Stanley did all of the illustration for the story. They had a best friend who had a skate park, like a swimming pool. We took some pictures there. They had a little "Grom Crossing" sign outside their place. I hear all of these great things now about John John. It's nice to see he's doing so well.
dd: I like that in the Kid'sWear piece, John John mentions that his favorite surfers are, "Christian Fletcher, Nathan Fletcher and Matt Archbold, and my mom."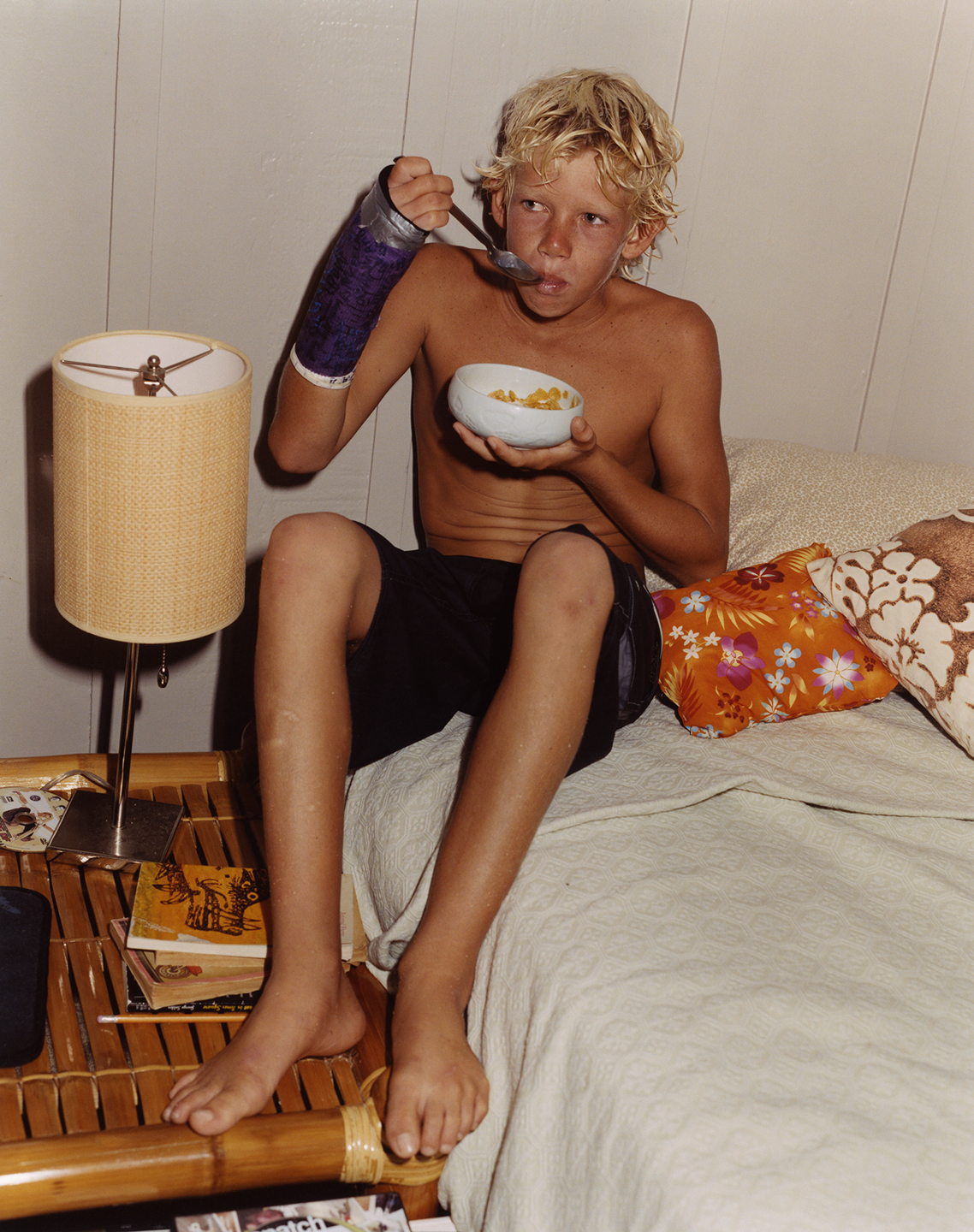 dd: And here's a photograph of Shaun Thomson with his son.
bw: Shaun was probably one of the most elegant, gentlemanly people I've ever met. We were down in South Africa at Jeffrey's Bay, and he just showed up with his son, who wanted to be in the picture, too. Years later, his son had an accident at school and died. I feel so honored that I was able to photograph the two of them together, that I was there to take this picture so that his family could have a record of all the love and affection in that moment. What's nice is how these pictures capture many of these young guys at an amazing time in their lives. I also always enjoy seeing older surfers at the beach, especially here in Montauk. They're outside all the time, on the beach even when there aren't any waves or the weather's not so great. They paddle out even when it's flat. The ocean is like home to them.
dd: You've worked in film, right?
bw: I made a film with Chet Baker called Let's Get Lost. The only surfer who ever could have played Chet as an actor would have been Matt Archbold. To me, Matt is like the Chet Baker of surfing. He is so rangy looking. The styling in the photos I did with Matt was pretty bare-bones—just him grabbing something to wear to lunch. I know that it sounds strange to say this, but surf guys are almost always photogenic. Cameras love them.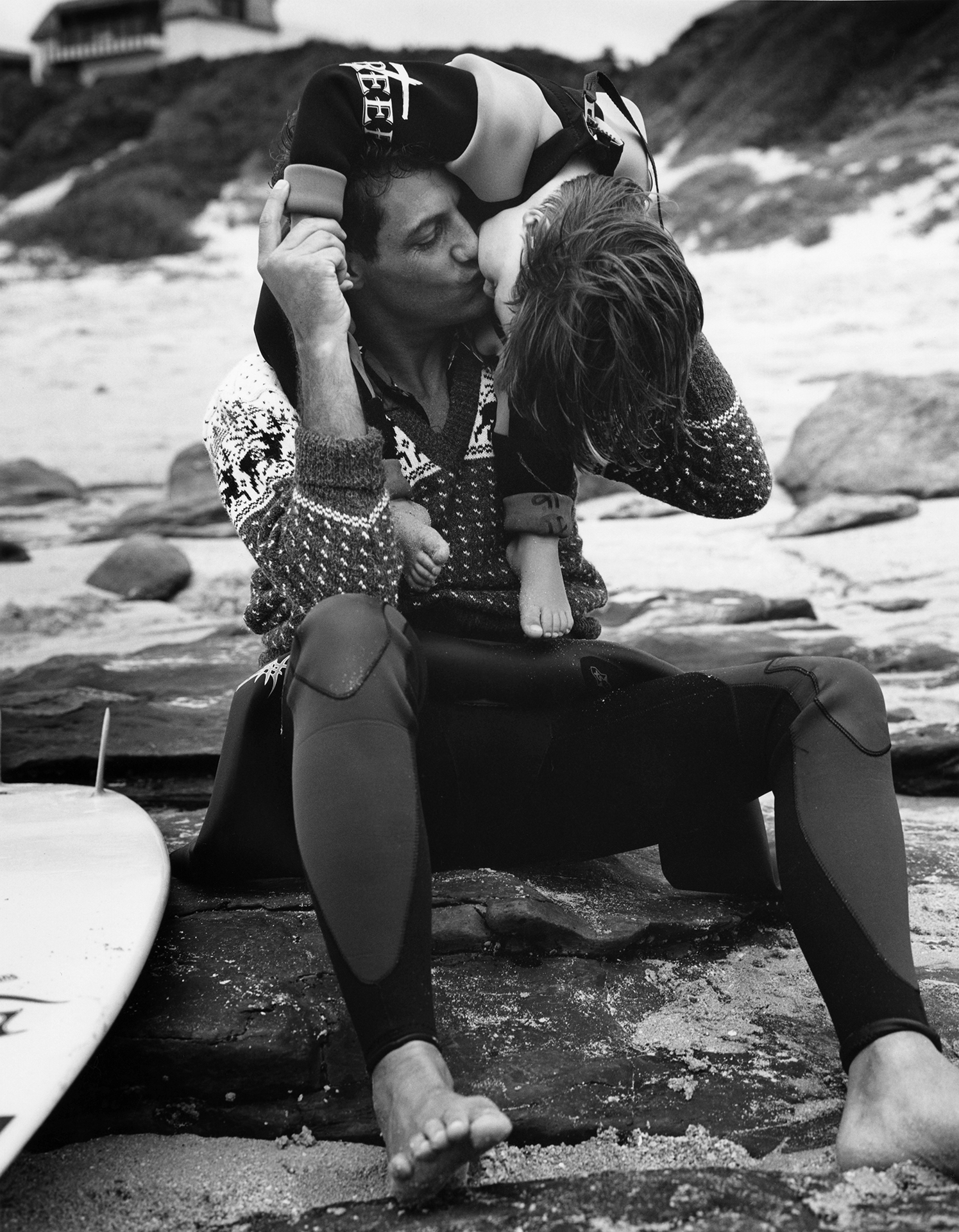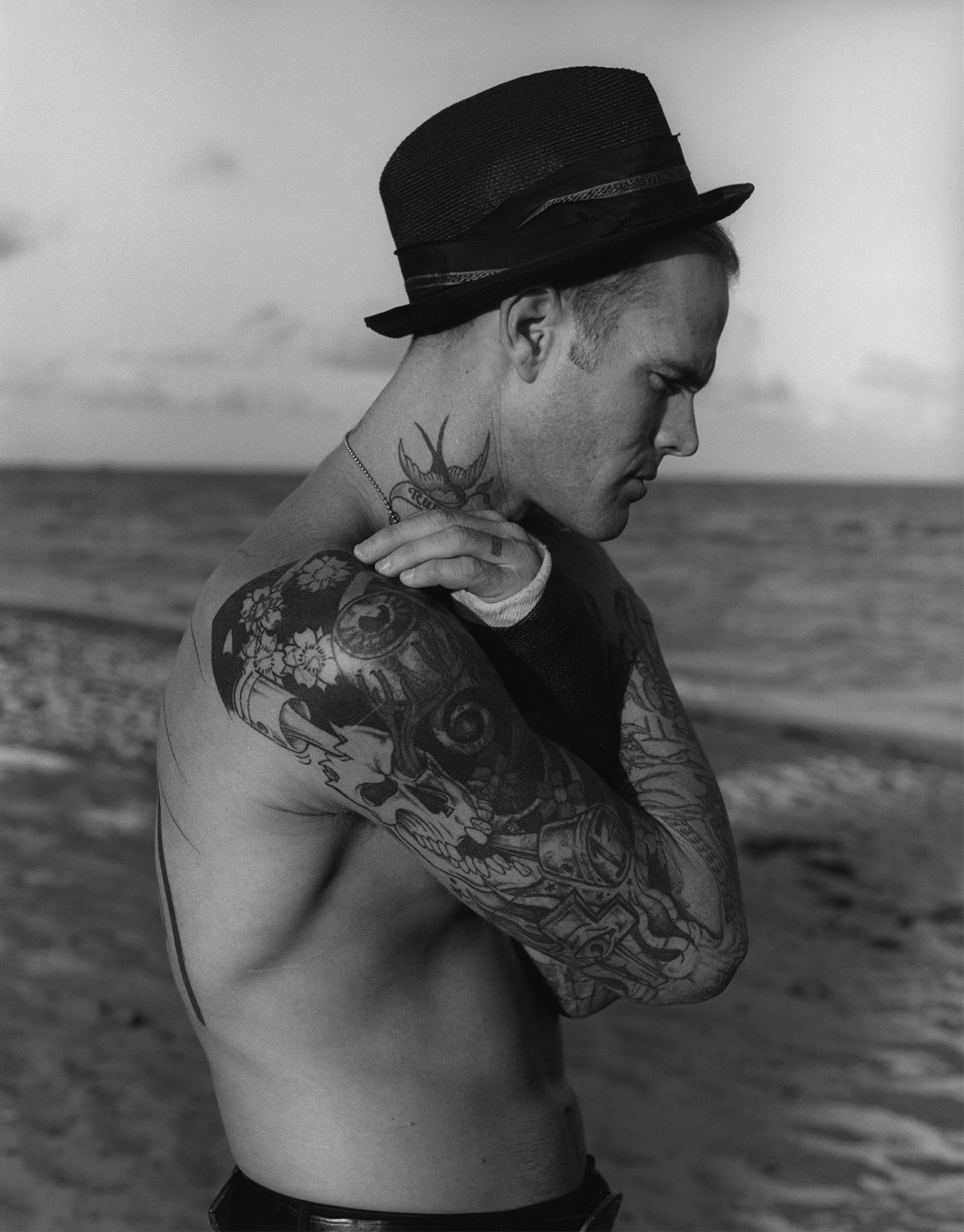 dd: Tell us about Bruce Irons.
bw: I like Bruce a lot. He's real quiet. All of these crazy guys who you hear so many stories about—most of them are gentlemen. I try to photograph them in a straight-forward way. Bruce probably wouldn't like to hear it, but he has movie-star good looks. It was a treat to hang with him and my camera.
dd: There seems to be a great deal of respect between you and the surf world.
bw: Absolutely. You know, a weird thing happened up at Gerry Lopez's house on the North Shore years ago when I first met Buzzy. I was up there with Shaun Thomson. I went up to the door and Buzzy said to me, "Bruce you're welcome in the house but Shaun can't come with you." I asked him why, and he said, "Well, he said some stuff about the North Shore and how it's changing and everything." I said, "Well, Shaun's my friend too, so if he can't come in, I'm not coming in." And so I didn't. That was a rough year for Shaun.
dd: Shaun and all of his buddies were blacklisted from the North Shore. They made a movie about it, called Bustin' Down the Door. So Gerry wouldn't let Shaun in his house?
bw: None of the guys would. I couldn't believe it. They just sat in the house watching the surf contest on a TV while it was actually taking place just outside their front door.
dd: Before I went to Hawaii, the only interpretation I had seen was from the Brady Bunch episode when they went to Honolulu. You kind of just expect it to be like that. What's your impression of Hawaii?
 bw:  One time when I was in Hawaii, I was able to go to Doris Duke's house, Shangri-La. You know, when she first moved there, it was Duke Kahanamoku and his brothers who taught her to surf. She was such a great athlete, a society girl who looked for adventure and found surfing. I read this story about her once. When she first met Duke Kahanamoku, he came and helped her find the property that she built Shangri-La on. Duke was the great love of her life, but she couldn't marry him because she wasn't Hawaiian. When he died, she was really the only non-Hawaiian at the funeral. When she walked in, everyone went silent and turned to look at her. She looked bravely at everybody and they realized that they had to accept her because she had been Duke's friend.
The whole thing about Hawaii and surfing and politics is really interesting because we have a strange viewpoint on America's role in Hawaii. I think it's important to talk about it in a short and simple way. The story goes that in 1893, American Marines went in there and took Queen Lili'uokalani out of her house. They told her that she'd be able to come back when everything settled down, but she was never allowed to go back. The Americans took over the land and called it their own. That's why the hostility towards the mainland is so deep-rooted for many native Hawaiian people. At the same time, tourism provides many people with their livelihood, so it's a complicated relationship. I have a lot of friends who are pure Hawaiian, and the way they live reflects what I think of as the philosophy of surfing.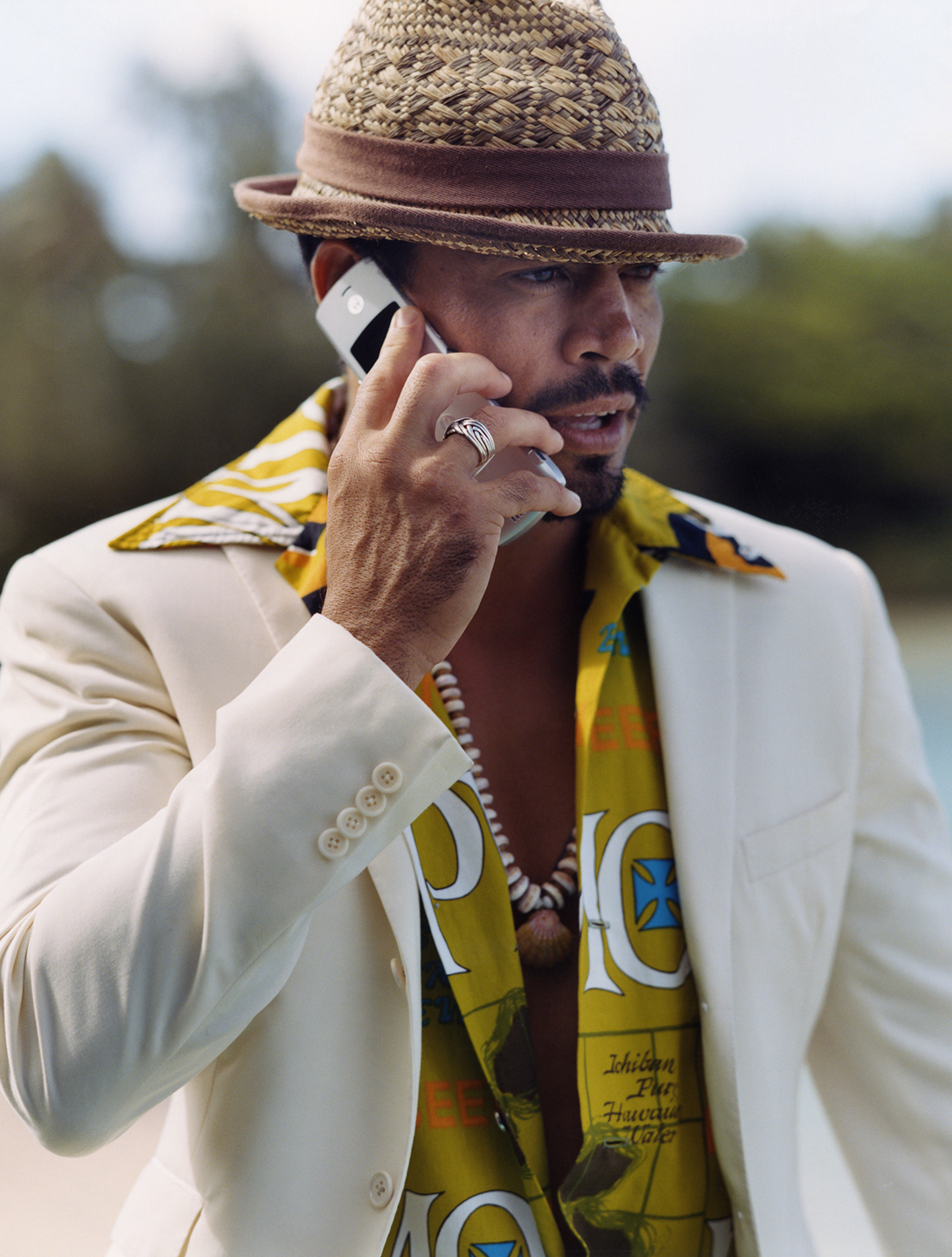 It's all about man and nature, which is very much how I try to live as a person with cameras making films and taking photographs. You know that after a day of work, you can kind of look back and say, "Wow, did all that really happen?" It's the same thing that you or any surfer says after a day out in the water.
dd: Do you think surfing is a less interesting subject now than it was back when you started?
bw: No, because I think somewhere, somehow, there is another surfing story to be told. Maybe it's more about women and surfing. Girls play such an important role in it nowadays. When I first started photographing surfers, there were very few girls who did it, and nobody wrote or talked about them. I think there's a great story to be found about an unknown surfer girl somewhere. Maybe she's in Indonesia. I think it's okay for people in all walks of life to love surfing and love the ocean.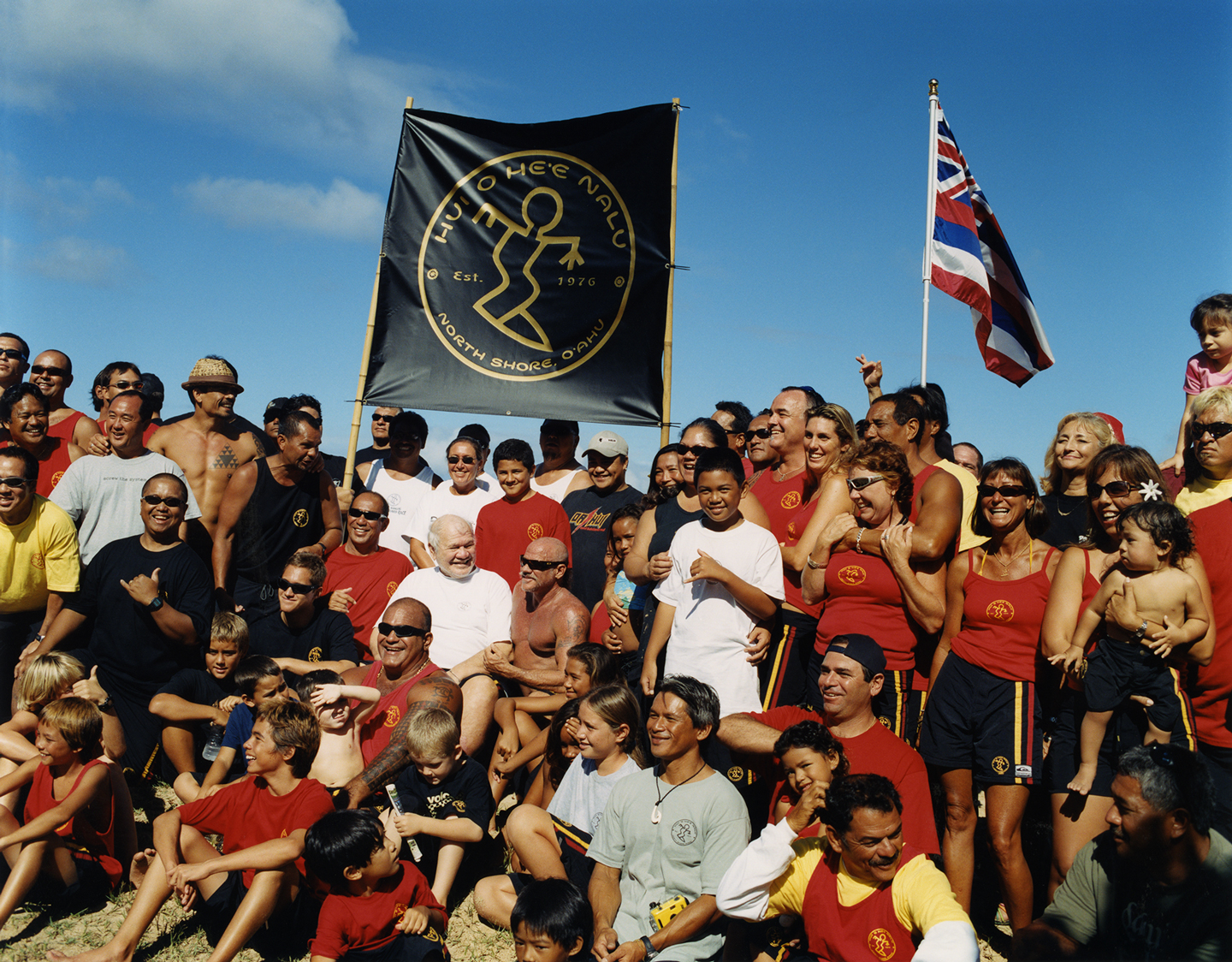 I like it when I meet some professional person, like a doctor or scientist, and I'm in their office and see a photograph of him surfing. It kind of calms me down a bit. I think, at least this guy is in touch. I always relate that human element to surfing. I think we can't be jaded by the fact that surfing has changed. Of course it has changed. It's much more commercial. A lot of people who are doing it shouldn't be. I would never take a board out to Ditch Plains here in Montauk and try to be a surfer. When I go out to my ranch in Montana, I don't wear a cowboy hat. I wear sneakers like I always do. I think, "I'm not going to do that. I'm not that person." But many people have a fantasy about surfing, and maybe in a way that's a positive thing. Surfers were unsung and unseen for so long. It's nice that they're making some money now and getting good exposure. It's just important that they don't forget their roots.■